The Phoenix One Journals Stories from the dawn of RoadTrip America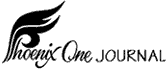 These are the Weekly Reports of the Phoenix One Expedition
from April to December, 1996.
ROADTRIP AMERICA® first went live on the World Wide Web on February 14, 1996. From April to December, we posted a new feature daily from somewhere in the continent. Our weekly journals are listed below, and they're full of links that will take you from California to New York and back again.
April 15 - 21: Desert Hot Springs, Oak Glen & Temecula, California
Hot Springs, Apple Blossoms & the World's Best Stromboli