The Phoenix One Journals Stories from the dawn of RoadTrip America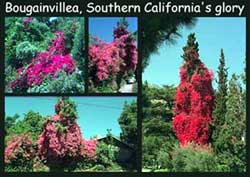 Last Monday, we went prospecting in the mountains above Boulevard, California, a small town not far from the Mexican border. We found schorl crystals, but, alas, none of the gem-quality tourmaline we were hoping for.
On Tuesday, we linked up with some expert rockhounds from the Gem & Mineral Council of the Natural History Museum of Los Angeles County. A tour through the Himalaya Mine, the highest-producing tourmaline mine in North America, was fascinating. Some of our tripmates even found some stones worth keeping!
Wednesday found us at Nate Jones' place of business in Signal Hill, California. In addition to acquiring four new tires for the Phoenix, we learned about Nate's innovative program, Kids Motorsports Education, which teaches young people auto design, engineering and maintenance.
We added a new, somewhat cryptic sign to our collection, and if you haven't tried to guess the identity of our newest gizmo, click here to (hint!) give it a whirl.
The Phoenix is flying south now, toward San Diego. From there, we'll be heading to the wilds of Arizona...See you on the road!