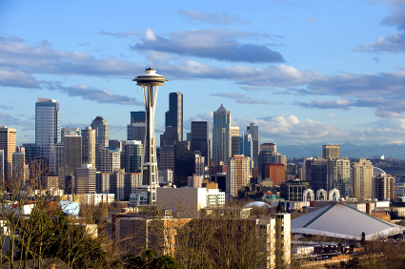 Photo by iStockPhoto.com (c) Karen Massier
Whether you've ever dreamed of being a rock star, or you just like to look back on America's pop culture Seattle's Experience Music Project is a place where you're sure to spend an engrossing day. Housed in a structure that also serves as a striking example of modernist sculpture, EMP boasts multiple floors of exhibits featuring musical instruments (including an exhibit showcasing the history of the guitar), stage wardrobe, artwork, and other memorabilia belonging to legendary musical entertainers.

If you go:
Street parking is difficult in Seattle, though in this neighborhood, it's actually possible at times. There are convenient parking lots, and EMP is also easily accessible by public transit. You might want to allow time for some of the other attractions in the Center complex, including the Space Needle, the monorail, the midway, the Seattle Children's Museum, and one of the restaurants.
Links:
325 5th Avenue North
Seattle, Washington 98109 USA