Mac users who have installed Safari 12, which is included with macOS Mojave, may have a problem viewing or printing one of your custom maps.
The RTA Custom Maps Program requires pop-up windows in order to print maps and load the custom maps that RTA members build. This issue arises when a member clicks on View and Share Saved Map and/or Print Saved Map on either the
Map Wizard
or the
Advanced Maps
pages. If you have clicked on either of these functions and nothing seems to be happen within 1/2 second, it's probably that the required pop-up window has been blocked by your browser. Non-members can use the maps, of course, but they can't share or print them, because they need to be named and saved in order to share or print them. The same issue can arise if you've already clicked on the Print Saved Map button and have selected the options you want displayed on the Print Options page. Basically the fix is the same for any of these three problems. Please see below.
***
Under Safari 12, pop-up windows are blocked by default, and the place in the preferences where you used to be able to control that no longer is there. So, here is what you do:
1. You will get a notification on the menu bar -- In this example it reads:
Pop-up Window Blocked
(see screenshot below:)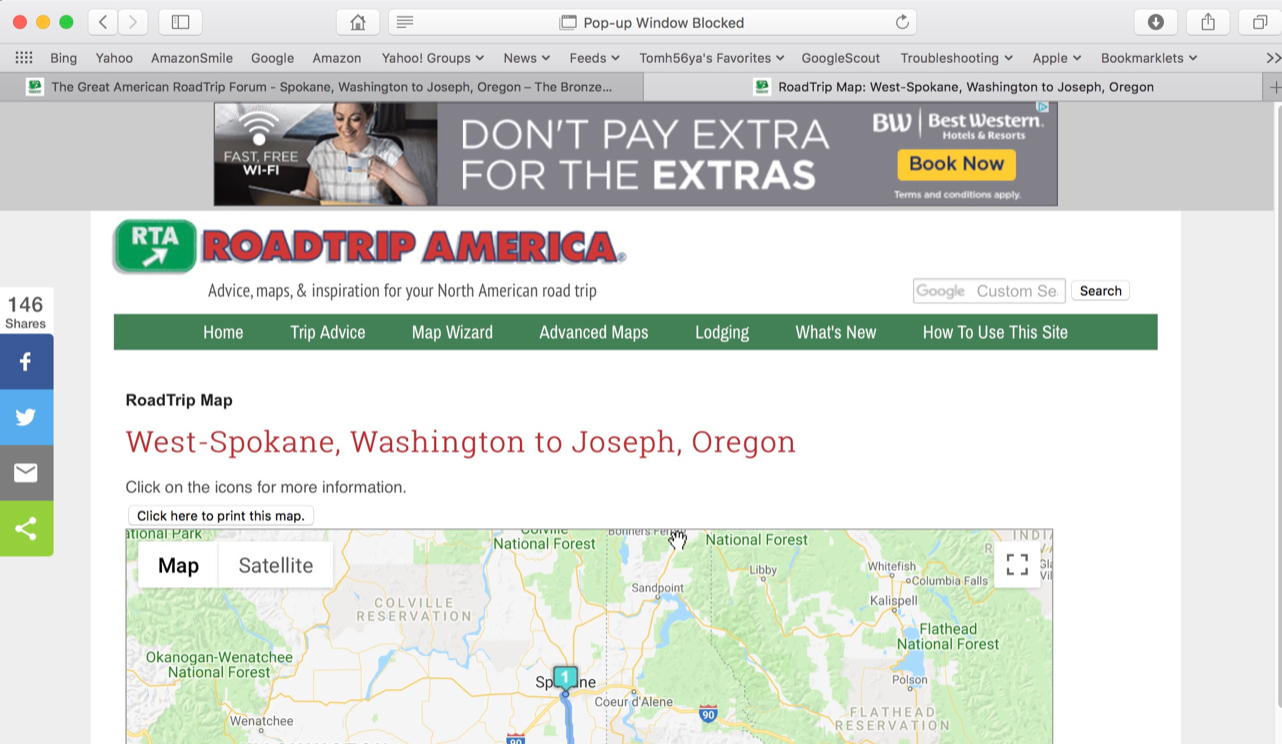 2. And then look at the title bar -- where it reads roadtripamerica.com -- You will see a window icon on the right side of the title bar. (see screenshot below:)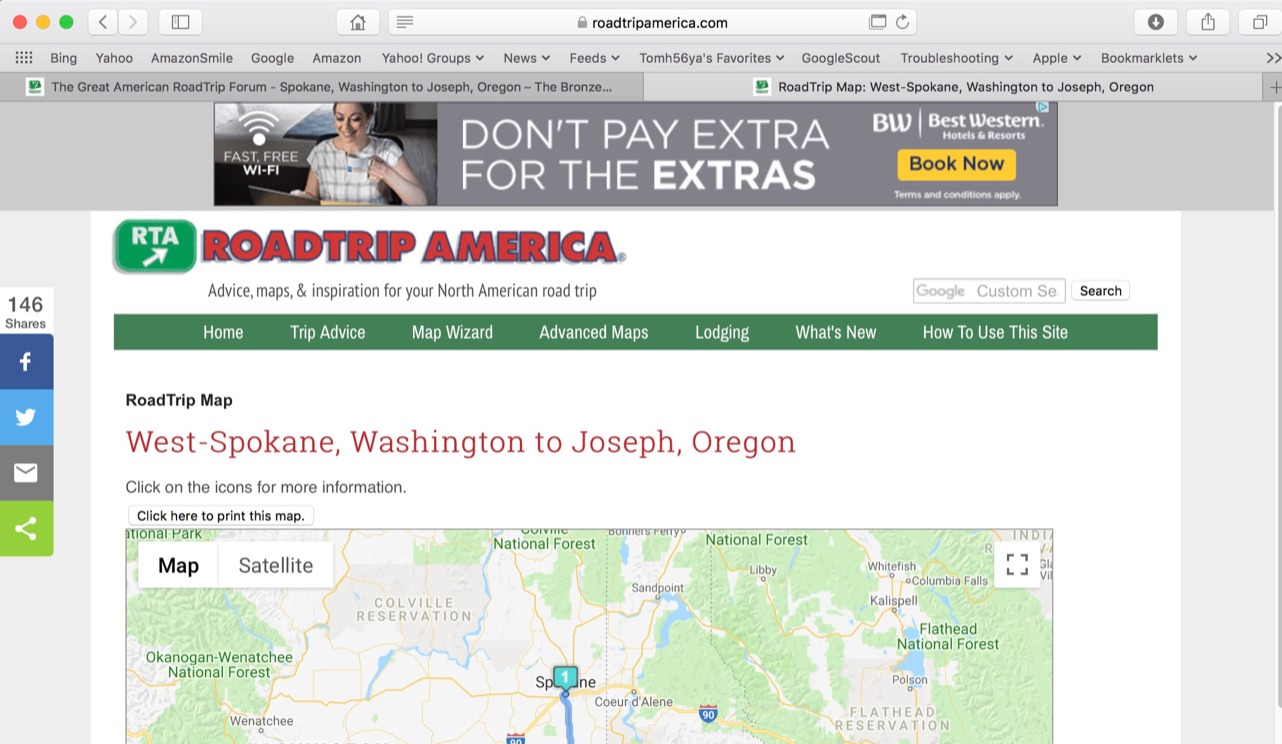 3. If you hover your cursor over the window icon, the address bar gives you a message that tells you that clicking on it will open the pop-up window. (see screenshot below:)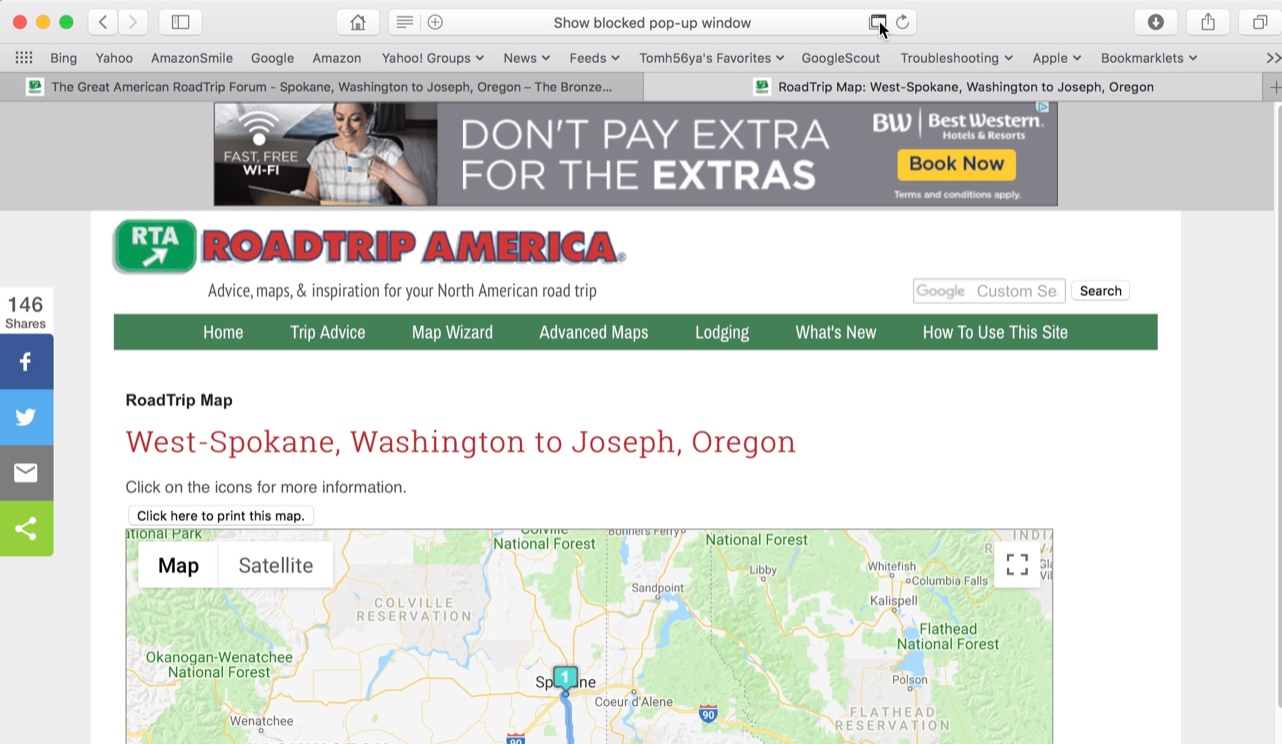 4. After clicking on the icon, the pop-up window opens in a new tab. (see screenshot below:)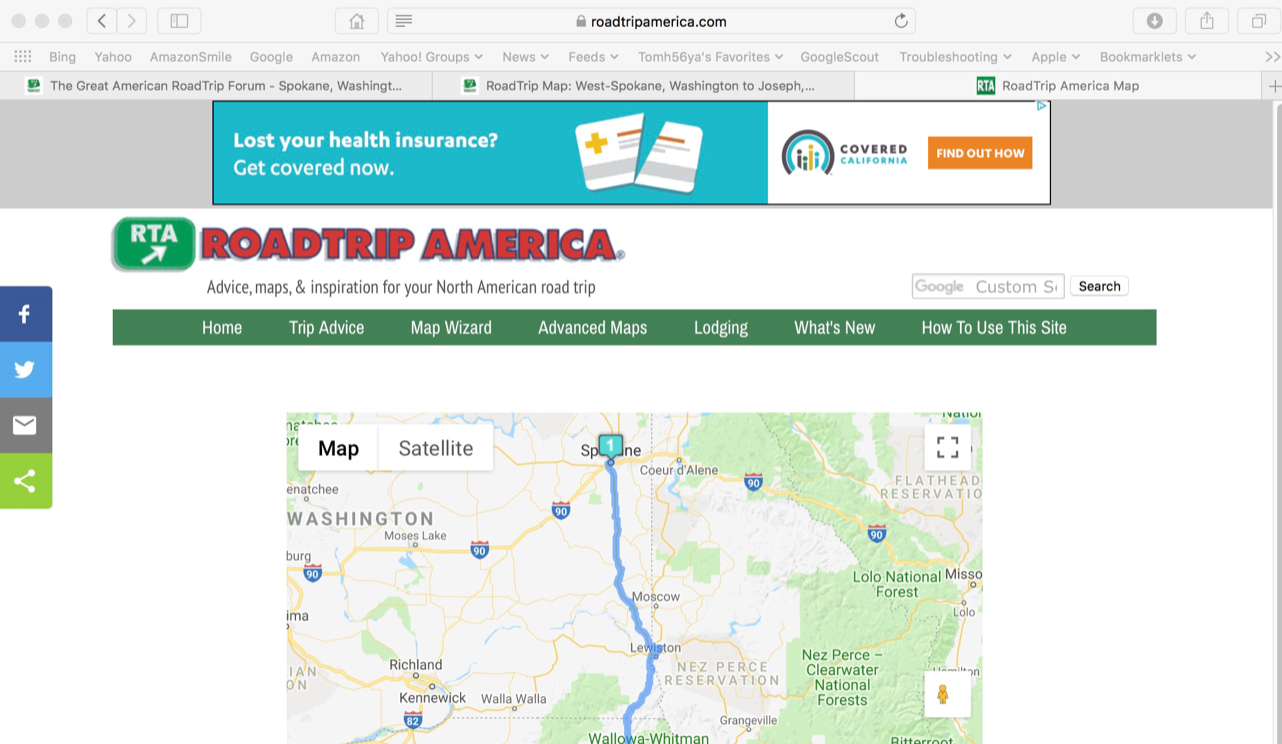 We regret that Mac has made it difficult for you to use the View and Share Saved Map and/or Print Saved Map -- but once you've done this once or twice, hopefully, it will be seem routine.
If you have questions about this -- please contact us at
map.center.support@roadtripamerica.com