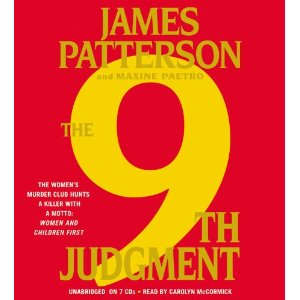 When school teacher Sarah Wells left work at the end of the day and went home to slip into something more comfortable, who would have believed that the demure young woman would be slipping into the bountiful closets and safes of wealthy San Franciscans, removing their jewels and money as they partied with their friends. Nicknamed "Hello Kitty" because of her cat burglar tactics, Sarah hoped to amass enough loot to run off with her lover, leaving their abusive husbandsbehind. Her luck runs out when she trips in the bedroom of a movie star and his wife, knocking over a table and waking the couple. Although she is able to escape, her relief is temporary when she learns that the movie star has taken the opportunity to shoot his wife, blaming Hello Kitty. In another part of San Francisco, Peter Gordon confronts a young mother in a parking garage and shoots her and her infant son. Although initially they are called to the scene, Lindsay Boxer and her partner are pulled off the parking garage shooting to cover the high profile movie star burglary/murder. Lindsey's gut-instinct that Peter Gordon is a serial killer and that many more deaths will follow proves to be correct, and the Women's Murder Club of Lindsay, Yuki, Cindy and Claire is back in business as the detective, prosecutor, reporter and medical examiner solve another absorbing mystery.
The Patterson/Paetro team has created an excellent addition to the Women's Murder Club series. The two major crimes that the women deal with would each be compelling enough to stand on its own, but the way the authors tie the circumstances, criminals and victims together for the conclusion makes a believable and very satisfying mystery. In addition to the crime-solving aspect of the audio book, listeners will appreciate the developing stories of each of the characters. Lindsay, Cindy and Yuki each experience romantic encounters that not only serve to entertain, but add dimension to their characters. Very talented Carolyn McCormick continues to be the voice of the Women's Murder Club as the reader of this book. She is able to ramp up the suspense, soften the tone, intensify the frustration and lighten the mood as situations demand.
In this latest book in the series of entertaining mystery thrillers, the authors have added themes of spousal abuse and same-sex domestic relationships. What has always promised to deliver a good story with engaging characters and intriguing plot lines, the Women's Murder Club moves to a new level with this audio book--a thought-provoking treatment of current social issues. This book is sure to satisfy Patterson's and Paetro's vast audience of devoted fans and will win them eager new listeners as well.
The 9th Judgment
by James Patterson and Maxine Paetro
Read by Carolyn McCormick
Hachette Audio, unabridged: 7 hours on 7 CDs