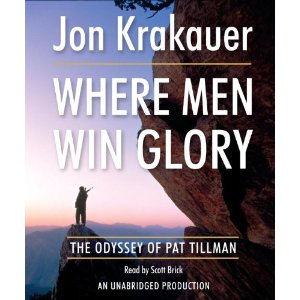 There was no cover-up, only miscommunications, misunderstandings and misconceptions. That is what the White House and top Army brass wanted the Tillman family to accept in regard to their son's death in Afghanistan. Pat Tillman was the professional football player who gave up a 3.6 million dollar contract to play for the Arizona Cardinals and joined the Army after the 9/11 tragedy. Pat and his younger brother, Kevin,joined the elite Army Rangers in 2002 and were sent to Afghanistan where they faced numerous combat encounters. In 2004, Pat Tillman was reported killed in combat, and The White House media enjoyed the positive headlines of a professional football player leaving it all behind to avenge the 9/11 terrorists. It was later revealed that his needless death was the result of friendly fire.
This book exposes the true fate of what happened to Pat Tillman, describing some of the situations that our service men are confronted with each day. Some of the details are shocking, and it will be obvious to the listener why the military doesn't routinely reveal them to the general public. It is fitting that this book should be read by Scott Brick, a respected and gifted audio book narrator. His interpretation of the author's words adds to the listener's sense of the tragedy of the circumstances and appreciation of the unique qualities of the man, Pat Tillman. Scott Brick's narration brings out Tillman's idealistic principles, strength of character, and devotion to family that Krakauer presents in this compelling account of his promising life and tragic death.
This very important and engaging book not only tells the story of a brave citizen's patriotic sacrifice, it exposes covert military policy, and it reinforces the role that the media plays in shaping public perception. By helping the Tillman family sort through the confusion their son's death, Krakauer has given the world an informative, useful and extremely satisfying audio book.
Where Men Win Glory: The Odyssey of Pat Tillman
by Jon Krakauer
Read by Scott Brick
Random House Audio, unabridged: 13 hours on 11 CDs