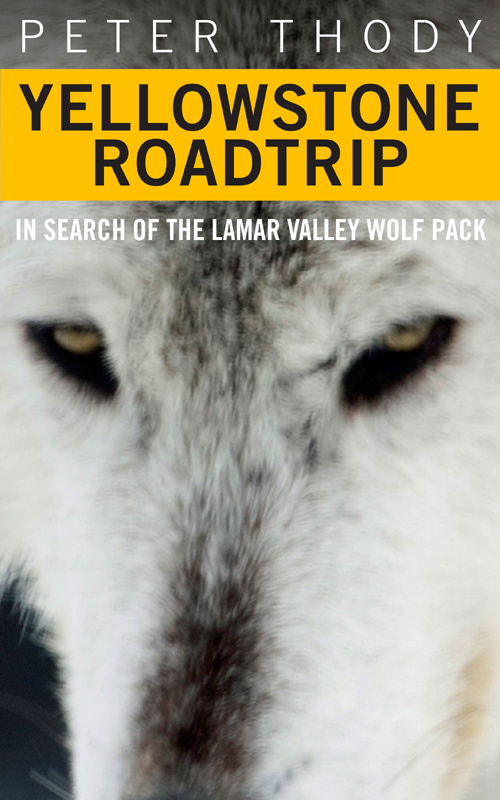 In 2013, English photographer Peter Thody and his wife Carole spent nine days searching for wolves in Yellowstone's Lamar Valley. This is Peter's vivid, poignant, and often hilarious memoir of a road trip that fulfilled a childhood dream.
Preface
Day 1 -
UK to Utah, the Long Way Round
Day 2 -
Salt Lake City, Utah to Afton, Wyoming
Day 3 -
Grand Teton National Park
Day 4 -
Tetons to West Yellowstone
Day 5 -
West Yellowstone to Livingston
Day 6 -
Livingston to Chico Hot Springs
Day 7 -
Back into Yellowstone National Park
Day 7 -
Yellowstone Wolves
Day 8 -
Heading Back
Day 9 -
Last Day on the Road
View more examples of
Peter Thody
's
iconic photography of the American West
Book:
"Yellowstone Roadtrip: In Search of the Lamar Valley Wolf Pack" by Peter Thody
For the minimal price of only $1.49 you can
download the entire book on your Kindle.
Author Bio:
Over the last several years, Peter Thody has written some of the best-read travel commentary on RoadTrip America, the world's leading resource of advice, inspiration and guidance on that most American of pastimes. His on-the-road reports have provided readers with a fresh perspective on the whole concept of the American roadtrip. That's because Thody is an Englishman -- clueless about some things Americans take for granted, unafraid to poke fun at heroes and traditions, and unabashed in his wonder at the beauty of it all.