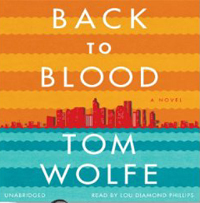 Did you ever have one of those days where no matter how much good you thought you were doing, your life swirled deeper and deeper into the toilet? For Officer Nestor Camacho that day turns into weeks as he goes from being a hero to an outcast in performing one act of bravery after another. Prior to saving a Cuban refugee by gripping him between his short but powerful legs as he carries the man down the 70 foot mast of a swaying boat in Biscayne Bay, Nestor's claim to fame was his meticulously groomed and toned physique. The young policeman who'd been the respected son of his Cuban community in Hialeah, instantly becomes a pariah when his incredible feat results in the refugee's arrest and imminent deportation. Nestor's family disowns him and the police department, embarrassed by the uprising in the Cuban community censures him, leaving him homeless, friendless and in danger of losing his job. Undaunted, Nestor tries to uphold his oath to serve the people of Miami and with the help of a tenacious newspaper reporter battles a Russian mobster posing as one of Miami's most esteemed philanthropists. Even while officially suspended from his police duties and trying to keep a low profile, he can't suppress his desire to right wrongs and racks up a string of crime-solving victories.
Nestor's world is peopled by a fascinating assortment of Miamians. Like the ripples that eventually reach the shore when a pebble is tossed into a tranquil body of water, Nestor's life is touched by ever increasing and diverse circles of contacts-criminals, victims, witnesses, friends and coworkers. Tom Wolfe's tale examining the ethnic diversity of modern Miami and the layers within the various cultures is enlightening and comical. Lou Diamond Phillips' narration adds authenticity to the South Florida milieu with his adept depiction of characters of all ages and ethnicities, from Russian mobsters to former NYC yentas to Cubans of all social strata.
Back to Blood
is a very satisfying audio book. The listener cannot help getting caught up in the non-stop action of the players and the underlying psychological and social influences that drive those actions. Although the audio book is long at 22 hours, those hours fly by and leave the listener wishing for another day, another acquaintance, another adventure for Nestor.
Back to Blood by Tom Wolfe
Read by Lou Diamond Phillips
Hachette Audio, unabridged: 22 hours on 19 CDs