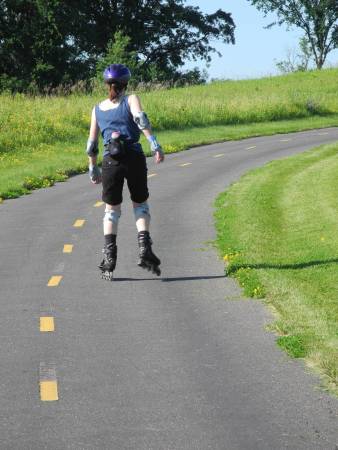 Fun destination west of Minneapolis, or stop on your travels for a recreational break. Try walking, biking, roller blading, fishing, swimming or golfing in the summer and cross-country skiing in the winter. Nice paved, circular trail around Lake Katrina. Good bird watching too- look for trumpeter swans in the summer. Camp or rent a cabin if you decide to stay.

If you go:
Hours: 5 a.m. to 10 p.m. Several parking lots for trails plus other entrances for camping and other facilities. Fee for camping. Minnesota fishing license requited for fishing if 16 or older.
Links:
2301 County Road 19
Maple Plain, Minnesota 55359 USA
Mailing address:
Three Rivers Parks Admin.
3000 Xenium Lane North
Plymouth, MN 55441 USA
Phone Numbers:
Campground reservations
+1 (763) 559.6700
Baker Park Reserve
+1 (763) 694-7860