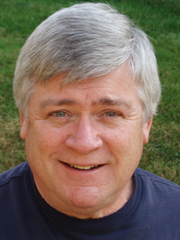 There is always a plan of sorts to every road trip.
Dr. Horatio Nelson Jackson, on perhaps the first true American road trip, had a plan. On May 18, 1903, he accepted a $50 wager, at a gentlemen's club in San Francisco, that he could not drive across America by a fledgling invention Ė the automobile. Yet he did just that in 63 1/2 days. He had averaged 1.93 mph when he pulled into New York City on July 26, 1903 in a dusty Winton touring car. Though he reportedly never collected the wager, his car sits in the Smithsonian auto collection.
Alexander Roy certainly had a plan setting out on perhaps the fastest road trip ever. He and a friend left New York City, the Friday of Columbus Day weekend 2006, in a tricked-out BMW M5. They arrived in Santa Monica, Calif. a breathtaking 31 hours and 4 minutes later. They averaged 90.1 mph aided by night thermal cameras, the highest-tech GPS,, a gyro stabilizer, 20 packs of cigarettes and friends in small airplanes looking down for cops. In parts of Texas they blazed at 160 mph. Roy never told anyone of his reckless jaunt for a year Ė until the statute of limitations expired on speeding in all applicable states.
Then there was Michael Paterniti's plan. He drove Albert Einsteinís brain across America in 1997 alongside aging pathologist Thomas Harvey who had stolen the brain in the first place during Einsteinís 1955 autopsy. The hilarious account of the journey was the basis of Paternitiís 2001 book Driving Mr. Albert (Dial Press). Events take place in a Buick Skylark leaving from Princeton, N.J. Harvey looks for Einstein relatives in California to finally bequeath the brain which made the journey in a Tupperware container.
They all had a plan, enough gas, and varying degrees of moxie.
So it was in 2009 that I had an inspired plan heading out from a small Puget Sound seaport. I was hell-bent on re-enacting John Steinbeck's iconic 1960 road trip from which he wrote
Travels with Charley
. I left on Sept. 1, 2009 and returned 80 days later. Steinbeck only took 77 days to circumnavigate the U.S. in 1960, but who's quibbling?
With French Standard poodle Charley alongside, Steinbeck drove a 1960, 3/4-ton GMC truck with a Wolverine Camper. So did I, when I tracked each of his 10,000 miles in a 2008 GMC Sierra pick up with attached Wolverine Camper. No dog was along.
Down Johnís Road
. Word began trickling through Steinbeck-World that he might not have taken his trip exactly as purported in
Travels With Charley
.
Retired Pittsburg Tribune-Review journalist Bill Steigerwald claims (after extensive research) that Steinbeck wasnít where he said he was on certain days of the 1960 trip; that Steinbeck perhaps rarely slept in his beloved Rocinante truck camper; and that his perky wife Elaine may have been along for most nights.
Finally, Steigerwald believes Steinbeck may have concocted characters in the book from people he met in his prior lifetime. Who can know for sure? It has created quite a kerfuffle for Steinbeck aficionados.
With my own book ready for the presses, what was I to do? After a few morose moments, I drove a stake in the angst and asserted "I took the trip John Steinbeck should have."
I can claim road weariness Steinbeck supposedly could not. I had no dog, no wife along and no cushy hotels to combat loneliness. No characters are make-believe. Not one sentence is untrue. I have photos and tape recordings of everyone in the book.
I did not
welsh
on my journey Ė a word Steinbeck used to describe his own brain as his 1960 trip ground to a halt with him driving straight to New York City from the Deep South, hardly looking around. In the Southwest, in 2009, I too wanted to quit, but refused.
Steinbeck should have asked the questions during his trip I did constantly of my journey. "What does it all mean? Why was I out there? What did I hope to find?"
Hemingway said a writer's search is for one true sentence and then another one after that. The essential truth of my plan and journey, is in my book especially on Page 301. But you must take the journey, through my book, to get there.
The journey, it turns out, is only part of the reward.
---
John R. Olson
is a retired journalist who lives near Poulsbo, Wash., on Puget Sound. He served in the U.S. Navy for eight years, which only honed his wanderlust.
After graduating from the University of Wisconsin-Madison with a journalism degree in 1987, he worked for the Voice of America radio network in Munich, West Germany. He came to the Seattle area in 1989 and spent 14 years working as a newspaper editor for Sound Publishing Inc. He started the religious radio program Mission Network News in 1992 still heard on 1,000 stations worldwide.
From Sept. 1, 2009 to Nov. 19, 2009, he circumnavigated the United States mimicking the journey John Steinbeck made in 1960. Olson traveled to 34 states, drove 12,673 miles and burned one quart of oil.
Along the way, he found out what Alice Cooper, Carl Bernstein, Mae West and Willie Nelson have in common. Though he tried desperately, he never made it to Yankee Stadium, but instead enjoyed the uniqueness that is the midnight parking lots of Walmart.
Down John's Road
is his first book. Read more at
www.downjohnsroad.com
or at
Facebook: Down Johnís Road
.