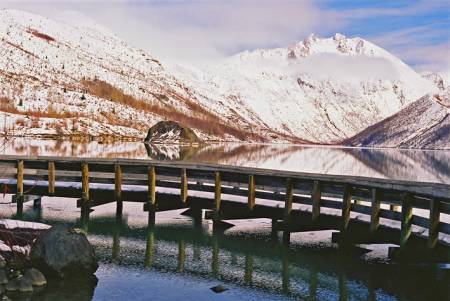 While the Coldwater Ridge Visitor Center that overlooks the lake was closed in 2007, Coldwater Lake itself remains open and is one of the most picturesque and accessible sites in the Mount St Helens region. Follow the Birth of a Lake intepretative trail on the wooden boardwalk that extends out over the lake, or spend an hour or two trying to catch one of the trout that are now breeding here (maximum permitted catch is one fish).

If you go:
Facilities include restrooms, boat launch, picnic tables and pet area.
Links:
State Highway 504
Cowlitz East, Washington USA
Mailing address:
Mount St. Helens Monument Headquarters
42218 N.E. Yale Bridge Rd.
Amboy, WA 98601 USA
Phone Numbers:
Mount St. Helens Monument Headquarters
+1 (360) 449-7800