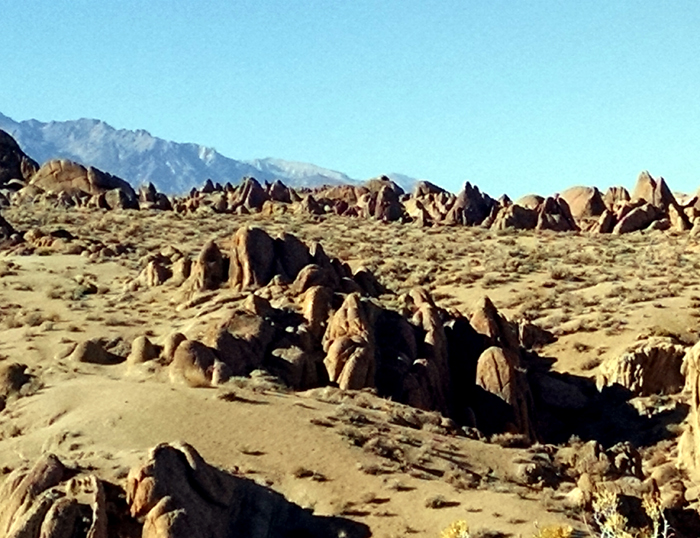 Photo by Megan Edwards
A low range of mountains to the west of Lone Pine which has been used for dozens of western and science fiction movies. From town the hills appear to be mud-colored, but when you venture up there, you'll discover a garden of jumbled rock formations. There are dozens of natural arches enabling great photography options. The name comes from the "CSS Alabama." A glorious place to capture photographs with the rugged Sierra Nevada mountains to the west.

If you go:
Stop by the Lone Pine Film Museum and pick up a driving map to the various movie sites found here. All of the roads are fine for cars. Boondocking for RV's under BLM rules.
Links:
Movie Flat Road
Lone Pine, California 93545 USA
Phone Numbers:
Bishop BLM Office
+1 (760) 872-5000