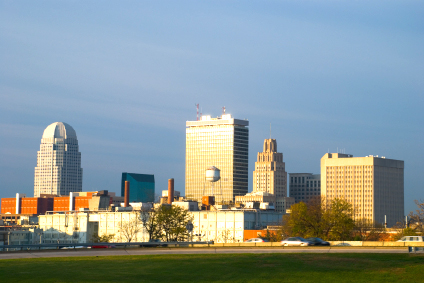 Photo by iStockPhoto.com (c)David Liu
The home of Wake Forest University, Winston-Salem was formerly two separate cities that joined forces back in 1913. Of interest in the downtown area is the Reynolds Building, which was constructed in 1929 to serve as the headquarters of R.J Reynolds Tobacco Company. It was a tall skyscraper for its time, but it was the prototype of the much taller Empire State Building built two years later.

If you go:
Old Salem, is a historically restored part of town with several buildings of historical significance and costumed interpreters. The Moravian church played an important role in settling and developing the city. Bethabara Park is the site of the first Moravian settlement in the state.
Links:
401 North Main Street
Winston-Salem, North Carolina 27101-3804 USA
Phone Numbers:
City Informmtion
+1 (336) 727-8000