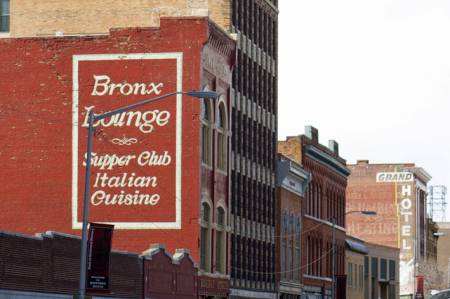 Once known as The Richest Hill On Earth, Butte owe its existence to the gold that was discovered on Silver Bow Creek in 1864, and the silver and copper that was subsequently mined in huge quantities. Today the city is one of only two in the country to be recognised as National Historic Landmark, boasting literally thousands of historic buildings and an amazing collection of 'ghost signs', the huge, faded advertisements painted on the side of buildings.

If you go:
Top attractions include the World Museum of Mining, The Berkeley Pit, Copper King Mansion, and the pit headframes that still dot the hillside.
Links:
Butte Montana Convention & Visitors Bureau
1000 George St.
Butte, Montana 59701 USA
info@buttecvb.com
Phone Numbers:
Butte Montana Convention & Visitors Bureau
+1 (406) 723-3177
Toll-free
+1 (800) 735-6814