---
Membership RV Parks & Discount Camping Clubs
, by Alice Zyetz (continued from Page 1)
RECIPROCAL RV RESORT COMPANIES
You must belong to a membership park that will then offer, for an additional amount (usually less than $100 a year), the opportunity to join one of these organizations. For approximately $6 to $8 per night, members can stay in one of a network of membership parks throughout the country. Read the fine print. Available spaces, number of nights, and distance from your home park may be limited. Rentals are available at some resorts. The most popular of these companies are:
For a minimal annual amount (approx. $45), you pay 50% of the nightly charge at a large number of private parks throughout North America. The advantage is that the new RVer is only risking a one-year minimal investment if this option doesn't suit. Again, read the fine print. Some parks have limitations on weekends, holidays, or during high seasons. The most popular currently is Passport America, with more than 1065 participating campgrounds in the U.S., Canada, and Mexico. Happy Camper Club (recommended by RoadTrip America) provides a 50% discount at 970 campgrounds, and Recreation USA, which offers a $10-per-night rate at over 300 campgrounds in the United States.
"USED" MEMBERSHIPS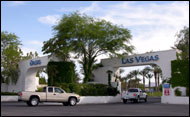 A number of companies resell memberships for the membership parks at reduced prices. Individuals also advertise their own re-sales. This can be a good deal, but check with the particular membership campground to see if they will honor the resale and whether there is an additional processing fee. Two of the companies involved are:
THINGS TO THINK ABOUT
To decide what membership is right for you, consider what camping experiences you are looking for and then do a great deal of exploring to find the right one.
Are you an occasional RVer, part-timer, or full-timer? How much usage will you get from the membership you buy? Without joining any group, overnight camping costs run from $15 up, with special weekly or monthly rates if you stay longer. Figure out what the average cost would be to you.
Where do you plan to travel? Do you prefer large urban areas and more popular resort areas? Check the location of the private campgrounds. Are they located where you will want to be?
What time of year do you plan to travel? Are you willing to plan ahead? Many membership campgrounds are busy during weekends and holiday periods. Public campgrounds for discount coupons may not apply during popular seasons, weekends, and special holidays. Be sure to check.
Do you prefer a more natural setting or are you comfortable with pavement and RVs parked close together?
Check contracts! How do you cancel? Can dues be raised? What happens if the park is sold?
PERSONAL EXPERIENCE
As full-timers for almost ten years, my husband and I enjoyed our membership in Thousand Trails when we wanted to take a break from boondocking. We would look forward to our two-week stints as our luxury: plenty of water, electricity, and trashcans. We never took a site with sewer hookups because they were too close to other rigs and didn't have enough of a natural view for us. Instead, we emptied our tanks when we came in and dumped again when we left. As part of my research for this column, I asked other full-timers what membership campground companies they are currently using. Those who responded enjoy Passport America.
Here are two more excellent Web sites that will direct you to many others. Just like everything else, do your research on the 'Net first, and be sure to talk to other RVers. Benefit from their experience, but always figure each person's bias into the equation!
Google Search Results provide links to most RV membership programs.
RV NetLinx: Another comprehensive list of RV memberships and an excellent summary with more links.
Alice Zyetz
May 16, 2004