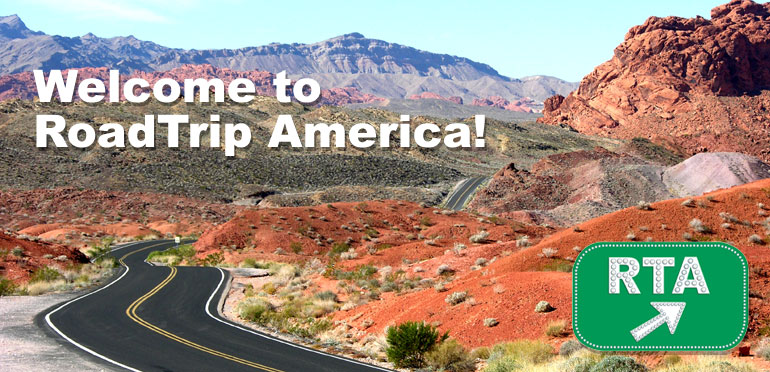 RoadTrip America has been "on the road and online" since 1994 offering advice, inspiration, resources, and camaraderie to all those who hear the siren call of the open road. Welcome!
We invite you to browse everything on RTA -- an amazing lineup of articles, book and product reviews, tips, maps, and more -- like the Web's largest (and still growing) collection of funny road signs.
To get even more benefit from RTA, we suggest that you register. Registration is free and allows you to participate in the Great American RoadTrip Forum. You'll be welcomed by a friendly community of avid and experienced road trippers from across North America and beyond. We offer free expert advice about everything from routes and weather to roadside attractions and events. Whether you're wondering about the best time to drive to Yosemite, where to park an RV in Manhattan, or how to get your CB radio to work, you'll find someone with up-to-the-minute intel. In addition, you'll discover wonderful photo galleries and inspiring "field reports" known to ignite serious roadtrip fever. Our members often comment that RoadTrip America is the next best thing to being on the road.
If you're making travel plans, check out RTA's online hotel, motel and rental car deals.
We hope you'll find everything you're looking for -- and more! We welcome your comments and suggestions.
Welcome to RoadTrip America! See you on the road and online!