Movie Star Homes: The Famous to the Forgotten
, by Judy Artunian & Mike Oldham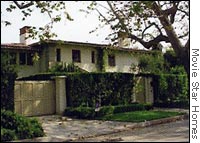 Tom Hanks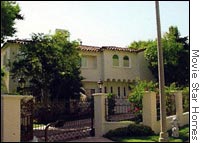 Paul Newman & Joanne Woodward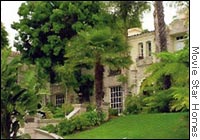 Marilyn Monroe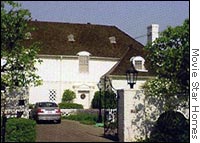 Mary Pickford
This is the sort of book that looks like it would be a cinch to write, but appearances are deceptive. It doesn't take long, as you read the descriptions and pore over the photographs, to appreciate the detailed research and detective work that went into Movie Star Homes. Judy Artunian and Mike Oldham spent three years locating and photographing the domiciles of Hollywood's finest from Buster Keaton to Brad Pitt. Shirley Temple's childhood home in Santa Monica is here, and so is the Pacific Palisades estate inhabited by Tom Cruise and Nicole Kidman until their 2001 divorce.
All the properties profiled in Movie Star Homes are located in Southern California, making it a wonderful specialty guidebook. Homes are organized by each star's last name, but appendices list properties by region. If you're visiting the San Fernando Valley, for instance, you can make a point of driving by the house George Clooney once occupied in Studio City, or swing by the Georgian-style mansion where both Denzel Washington and William Holden have lived. Even more beguiling are the lists organized by theme. On the "Femme Fatale Tour," for example, you can check out where Yvette Mimieux lived when "Where the Boys Are" came out, and drive by the Bel Air estate Elizabeth Taylor purchased after her divorce from Senator John Warner. "The Silent Tour" directs you to two of Charlie Chaplin's residences as well as Ben Turpin's Beverly Hills bungalow. Another inviting way to enjoy scouting out stars' homes is to use the tours organized by film. You can visit homes once inhabited by most of the major characters in "The Wizard of Oz," "Gone With the Wind," and "Casablanca," to name a few.
All of the residences described in Movie Star Homes are the actual structures where the actors connected with them resided, and the authors made a point of including a wide variety of homes, not just high-end estates in Bel Air. Their careful selections, combined with photographs and biographical sketches of each actor result in a fascinating mosaic of Hollywood history and style from the early 1900's to the present.
Megan
6/20/04