Love Las Vegas Style
LAS VEGAS, NEVADA—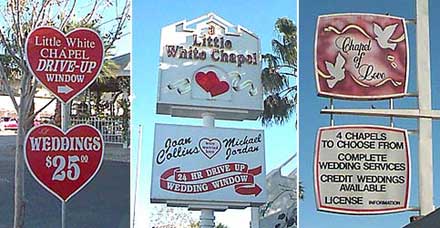 Fast food is available around the globe these days, but if it's a speedy wedding you're after, Las Vegas is the place to head. We cruised Las Vegas Boulevard shortly after dawn on a Saturday morning, long before most people were out of bed. A power blackout had struck a portion of The Strip, but it didn't keep a single wedding chapel from staying openfor business.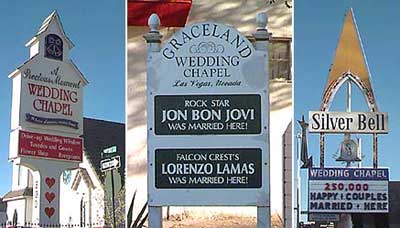 If we'd really been shopping for a wedding, we would have had a tough time deciding. Would we follow in the footsteps of 250,000 other happy couples, or pay extra for an Elvis impersonator to officiate?
In Las Vegas, the decisions don't end with the ceremony, because once it's over, you have to agree on where to go for your honeymoon. With all of the Strip to choose from, this is no small task. Click here to see just a few of the possibilities...