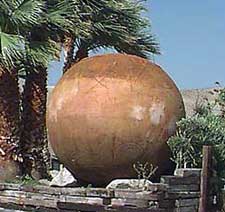 A. A really big beach ball used in the movie, "PeeWee's Big Adventure."
B. A wrecking ball last used to raze the Dunes Hotel in Las Vegas.
C. A buoy that originally belonged to the Queen Mary
D. A globe used in a television commercial for a Los Angeles car dealership.