This beautiful steel structure, which is located only a few miles from where Lewis and Clark embarked on their epic journey, is part of the Jefferson Western Expansion Memorial. Standing near the intersection of two major freeways and with a height, as well as a base width, of 630 feet, it's the tallest monument in the nation, and its unique design is a marvel of modern engineering. What many people may not realize is that there's more to The Arch than the arch.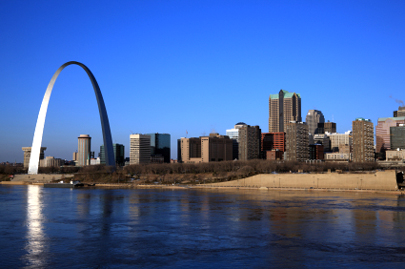 Photo by iStockPhoto.com/ (c)Jeremy Edwards
If you go:
There is no longer free parking close to this attraction. Nearest lot is on the riverbank, which is steep and rough with cobblestones. The ride up in the arch is not suitable for anyone with acute claustrophobia. The attraction is open daily year-round except for major holidays. The best time to avoid crowds is before 10 in the morning or in late afternoon/ early evening.
Links:
200 Washington Avenue
St Louis, Missouri 63102-2552 USA
Mailing address:
Jefferson National Expansion Memorial
11 North 4th Street
St. Louis, Missouri 63102 USA
Phone Numbers:
Visitor Information
+1 (314) 655-1700
Purchase Tickets
+1 (877) 982-1410
Missouri Relay TDY
+1 (800) 735-2966