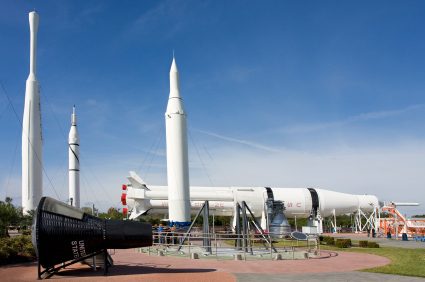 Photo by iStockPhoto.com (c) Vladone
This privately owned center provides educational exhibits and activities about NASA's mission at the center as well as tours to other facilities nearby. You'll see a "rocket garden," an outdoor exhibit of an extensive assortment of rockets, capsules and engines that have been used for actual space missions.

If you go:
Parking is free and kennels are provided for pets. Complimentary wheelchairs are also available. There is a small fee for viewing rocket launches, however, the center is located adjacent to some of Florida's finest beaches, which provide alternative viewing locations of the launches. Open every day except Christmas and on some of the launch dates. If you are planning to watch a rocket/shuttle launch, be aware that the actual lift-offs are often delayed so you need to be flexible with those plans.
Links:
SR 405
Kennedy Space Center, Florida 32899 USA
Phone Numbers:
Visitor Information
+1 (866) 737-5235