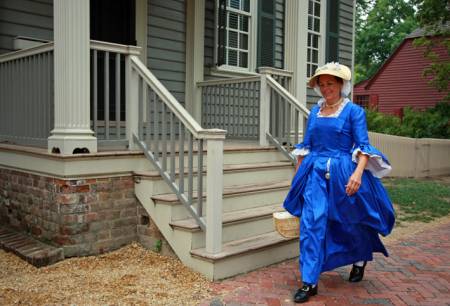 Williamsburg was once the capital of Virginia, the largest and most influential colony in the budding republic. The restored version of Colonial Williamsburg has provided the public with a detailed, vibrant re-creation of this city with the opportunity to travel back in time amid 88 rebuilt homes, taverns, restaurants and shops.

If you go:
Colonial Williamsburg is part of the Historic Triangle, which also includes Yorktown and Jamestown. Each of these sites has its own unique features and historical significance, and you should try to visit all of them while in the area. Other Williamsburg attractions include Busch Gardens theme park. Open 365 days, but realize that Virginia can get very cold in the winter, and some activities may be scheduled only for warmer days.
Links:
101A Visitors Center Dr.
Williamsburg, 23187 USA
Mailing address:
PO Box 1776
Williamsburg, VA 23187-1776 USA
Phone Numbers:
Visitor Information
+1 (757) 229-1000