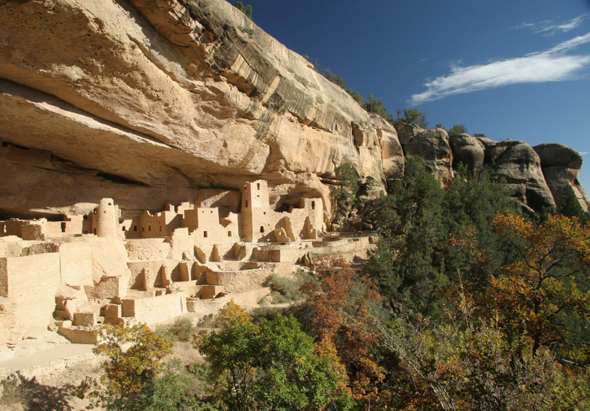 Photo by iStockPhoto.com/ (c)Duncan Gilbert
In the southwestern corner of Colorado concealed among the mountains and forests, lie the ruin of what was a major Native American settlement eight centuries ago. Its inhabitants, the Matrilineal culture, also known as the Anasazi disappeared suddenly and mysteriously after occupying the neighborhood for 700 years.

If you go:
It's about an hour from Cortez to reach the ruins. No pets are allowed on archaeological sites. An inn and a campground are located on park grounds, both open seasonally. Be sure to check out the amazingly panoramic view from Park Point. There is also an informative museum about the Anasazi on-site.
Links:
Mocassin Mesa Road
Mesa Verde, Colorado 81330 USA
Mailing address:
Mesa Verde National Park
PO Box 8
Mesa Verde, Colorado 81330-0008 USA
Phone Numbers:
Visitor Information/Park Headquarters
+1 (970) 529-4465
FAX
+1 (970) 529-4637