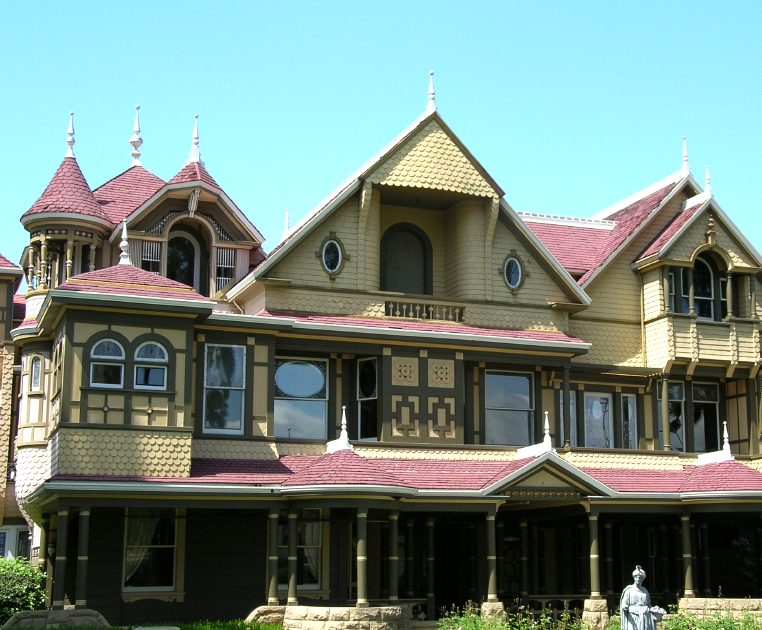 Photo by iStockPhoto.com (c) Carrie Winegarden
Sarah Winchester, heiress of the Winchester Rifle empire, was a very rich woman, and the house she had constructed shows it. She was also a bit eccentric, and after a psychic reputedly informed her that she'd die if construction on the house ever stopped, she took the advice to heart and used her fortune to finance round-the-clock construction beginning in 1884.

If you go:
The grand tour that takes you to parts of the house normally off limits to the public. There is also a free fireworks museum on the premises. Tours are not accessible for wheelchairs or strollers. If you have an RV, you can park in the theater lot across the street. Winchester Mystery House is open daily year-round except Christmas Day. Evening flashlight tours are offered during the Halloween season and on Friday the 13th.
Links:
525 S. Winchester Blvd.
San Jose, California 95128 USA
Phone Numbers:
Visitor Information
+1 (408) 247-2101