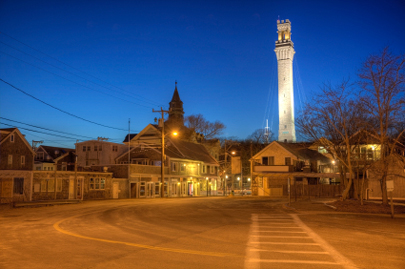 Photo by iStockPhoto.com (c) Denis Jr. Tangne
Provincetown is a vibrant little city nestled away on the very tip of Cape Cod. It's a haven for artists of all sorts, and is also reportedly the 'most gay' city in the nation, with gay residents comprising nearly 40 percent of its population. Rainbow flags are in evidence everywhere, as well as some rather interesting wardrobe choices by some individuals.

If you go:
You can take a sunset cruise, tour the dunes in a dune vehicle, and enjoy fine dining. And oh yes, it's pretty hard to ignore Pilgrim Monument, the century-old tower erected to commemorate the landing of the Pilgrims from the Mayflower - they (supposedly) set foot on shore here before proceeding on to Plymouth.
Links:
High Pole Hill Road
Provincetown, Massachusetts 02657 USA