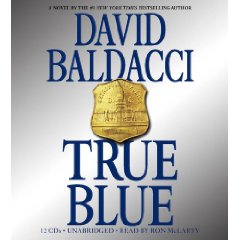 The cell door opened in the middle of the night and Mace Perry figured her final days in prison were about to be her worst, but instead her big sister, Washington police chief Beth Perry, whisked her away to safety and a chance to begin reclaiming her life and reputation. Two years earlier, Mace, one of the hottest (in every sense of the word) young cops in Washington, DC, found herself in jail for crimes she never willingly committed. Kidnapped, framed and forced to participate in a string of robberies, it's time to clear her name and work her way back onto the Washington police force. All she needs is a big case to solve to win the trust and confidence of her former employer. Fortunately for her, Washington is not a crime-free zone, and before long she finds herself working behind the scenes to solve a couple of high profile murders. When attorney Roy Kingman discovers the body of one of his colleagues in a refrigerator he begins his own investigation into her death and in doing so, meets Beth. Although neither is officially authorized to work the crime, the two pair up to follow clues and uncover bad guys. Unfortunately for them, Washington is not a bad guy-free zone, and they find themselves involved not only with street thugs, but with high-ranking government officials.
David Baldacci's latest pair of characters, tough but fair Police chief Beth Perry and her impulsive, fearless, rule-bending sister Mace Perry, promise to be ones we'll look forward to following in future novels. Hopefully this will be just the first of a new series of Baldacci crime thrillers. His knowledge of the Washington, DC area, both the geography and political/social culture lend authenticity to the events that take place and make the intricate, intriguing plot seem entirely plausible. Ron McLarty's masterful interpretation of this compelling novel adds an added bonus for those who choose to devour their novels in audio book form.
True Blue
is more than a worthy addition to Baldacci's body of work. Combining terror, suspense and government intrigue with human interest and a touch of romance, this book is solid entertainment and will be enjoyed by a wide range of listeners. The impulse is to race through the book to determine the outcome, but this is one book that invites a second or third hearing to appreciate the interplay among the characters and to realize the evolution of the relationships.
True Blue
is true blue.
True Blue
by David Baldacci
Read by Ron Mc Larty
Hachette Audio, unabridged: 14 hours on 12 CDs
Buy from Amazon.com