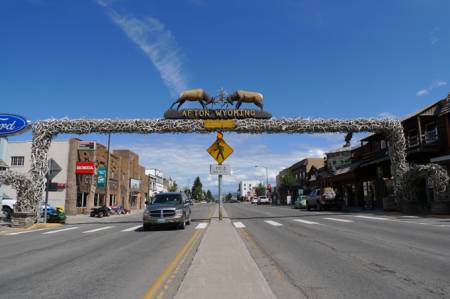 Spanning 4-lane Highway 89 as it passes through the town of Afton, this is The World's Largest Elkhorn Arch '75 feet wide and 18 feet high. Something in the region of 3,000 elk antlers' estimated to weigh more than 15 tons were used to create this distinctive roadside attraction in 1958. elk shed their antlers every year and these are collected for the arch's upkeep.

If you go:
Enjoy the refreshing and free spring water that's available on tap next to the arch, drawn from North America's only cold water geyser.
Links:
498 N. Washington St.
Afton, Wyoming 83110
Mailing address:
Wyoming Travel & Tourism
1520 Etchepare Circle
Cheyenne, WY 82007 USA
Phone Numbers:
Wyoming Travel & Tourism
+1 (307) 777-7777