You don't have to go to Italy to get a glimpse of the iconic leaning tower. Since 1934, there's been a half-size replica of the Pisan architectural curiosity in the Chicago suburb of Niles. Originally built as a water storage facility, it apparently was modeled after the Italian tourist attraction because Niles and Pisa are sister cities. Now it has no other function except to provide a photo opportunity that can't be found elsewhere on this side of the Atlantic.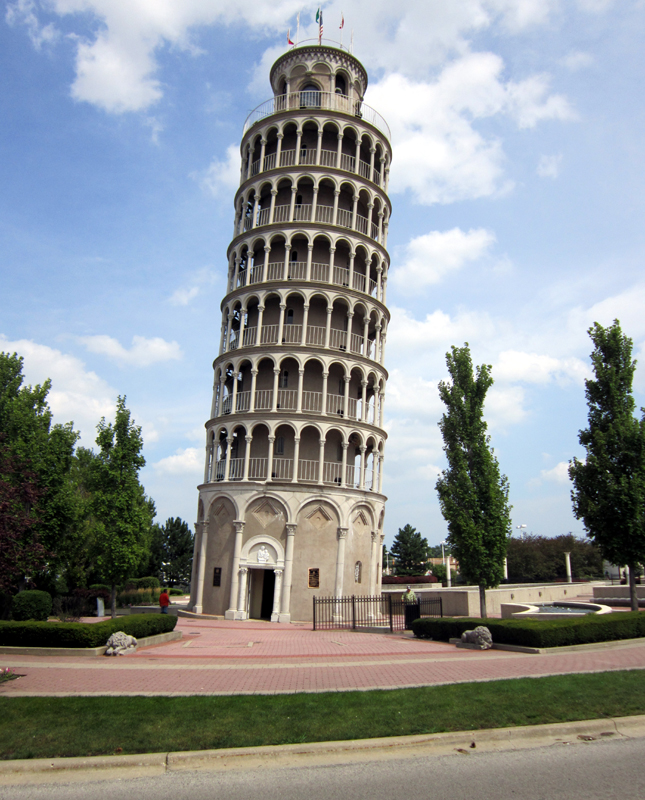 If you go:
The tower stands next to a YMCA, which has ample parking. Jackie Solomon visited this site in August 2011 and filed this field report:

We were in Niles, Illinois and visited the Village of Niles Leaning Tower Plaza. What a beautiful site and we're still in the United States. The HOT DAY that we there the fountain wasn't working but the Tower was great without it. This was really a photo moment. I learned that if you hold your camera certain way you straighten out the tower. Niles is near Chicago. The side trip was worth it.
Links:
6232 West Touhy Avenue
Niles, Illinois 60714 USA