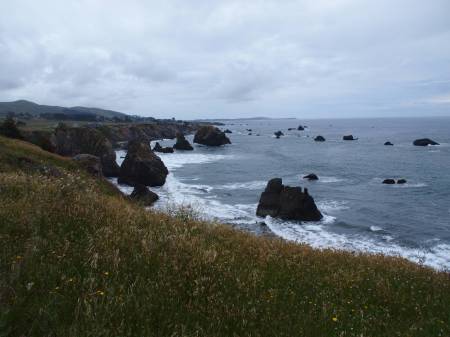 74 miles - 6-8 hours
Lovely flowers, migrating whales and seal colonies plus tall Redwood trees, this loop from Santa Rosa to the coast and back showcases the appeal and beauty of Northern California. After stops to see famous horticulturist Luther Burbank's hybridized flowers in Santa Rosa and Sebastapol, you'll pass through idyllic rolling hills with grazing cows to meet the Pacific Ocean. Driving north on Coastal Highway 1, you might spot migrating whales or seals as you drive along cliffs overlooking a rocky shore. Turning inland again, you can drive - or walk- through a grove of tall coastal redwoods. After driving past Sonoma County vineyards and wineries, end your day back in Santa Rosa with a stop at the Charles M. Schulz Museum to see Peanuts and friends and then get a bite to eat at the Historic Railroad Square.
Here are some of the highlights to look out for along the way:
Santa Rosa
(Starting Point)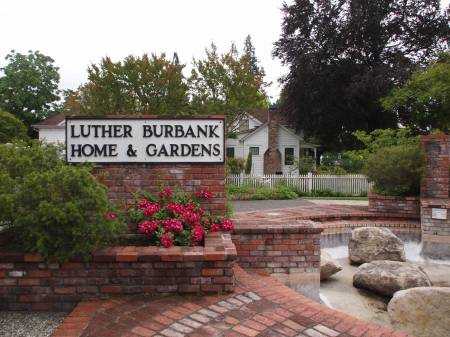 Start your tour with a visit to the
Luther Burbank Home and Gardens
in downtown Santa Rosa. Luther Burbank, world renowned botanist and horticulturist, lived here from 1884 to 1906. His widow donated the property to the city upon her death in 1977. Now, planted with some of the 800 species that he hybridized, the lovely gardens are full of color and a variety of plants and flowers. Tours of his house are available and you can wander through the gardens at your leisure.
Find Hotels and Motels Near Santa Rosa
Sebastopol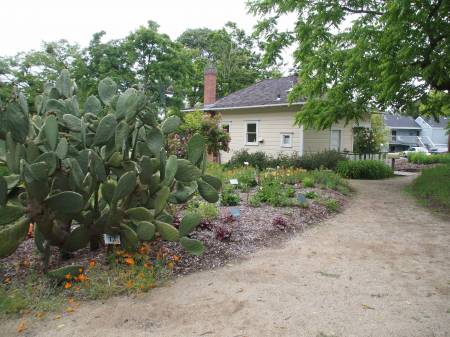 As you head to the coast, stop at
Luther Burbank's Experimental Farm
in Sebastopol. Among the more than the 800 varieties of plants that Luther Burbank hybridized and introduced were more than 200 varieties of fruits, many vegetables, nuts and grains, and hundreds of ornamental flowers. His mission was to increase the world's food supply. This experimental farm is where he did much of his work for 40 years. Wander the grounds of his farm, see the cabin plus three acres of beautiful gardens.
Highway 12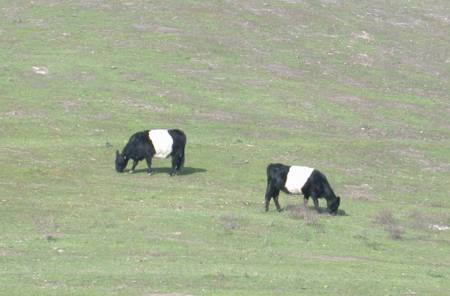 As you follow Highway 12 towards the coast through rolling hills and pastureland, keep your eyes open. You may spot a Belted Galloway - or "Oreo" cow - grazing on the hillside!
Bodega Bay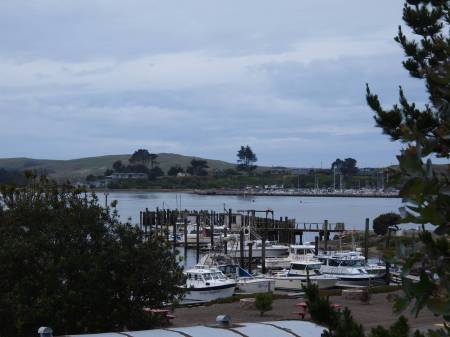 Bodega Bay
, a scenic small town, with beautiful bay and beaches, is located along Coastal Highway 1 about 70 miles north of San Francisco. On Bodega Head, watch for migrating whales in season. Spot a variety of birds in the salt marshes on the bay side. Camping, surfing and nature walks in the area. Notable: The San Andreas fault runs through Bodega Head and the town was the setting for Alfred Hitchcock's "The Birds."
Doran Park
, just to the south, offers camping, boating, fishing and picnicking.
Coastal Route 1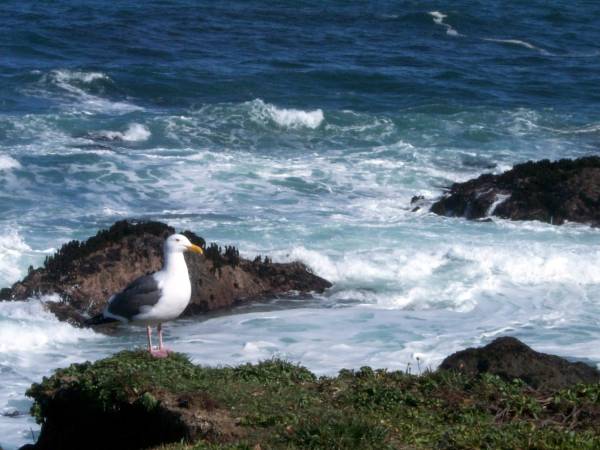 As you head north on Coastal Route 1, you'll pass many recreational opportunities - from camping to hiking to photo ops, overlooks, pullouts and picnic areas - part of
Sonoma Coast State Park
. The park stretches from Bodega Bay to Jenner with campgrounds, picnic areas, pullouts and affords stunning views along the highway.
Goat Rock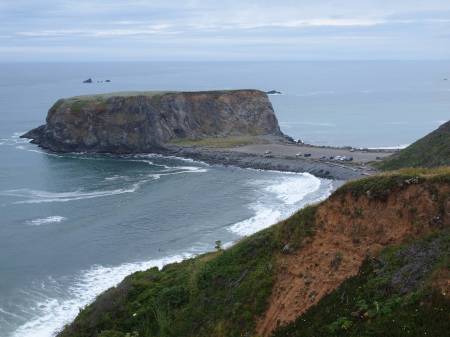 Be sure to stop at Goat Rock, where a colony of harbor seals makes their home on a point where the Russian River meets the ocean. This part of the Sonoma Coast State Park has an easily accessible beach, picnicking and restroom facilities.
Armstrong Redwoods State Natural Reserve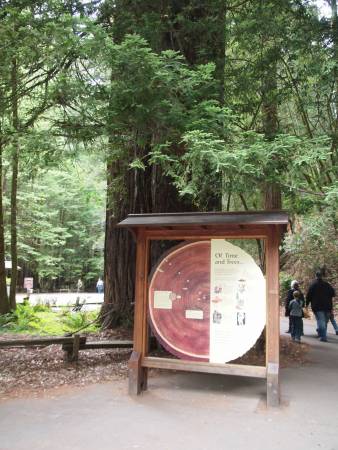 A short side trip out of Guerneville takes you to the
Armstrong Redwoods State Natural Reserve
. This magnificent grove of coast redwoods preserves an enclave of the forest that once covered this area before logging began. Featured are the Parson Jones Tree at 310 feet tall plus the Colonial Armstrong Tree that is more than 1400 years old. The Reserve offers opportunities to view the ancient trees from your car or take one of several walks through these giants.
Austin Creek State Recreation Area
, which is adjacent to the park, offers tent camping and miles of trails.
Vineyards and wineries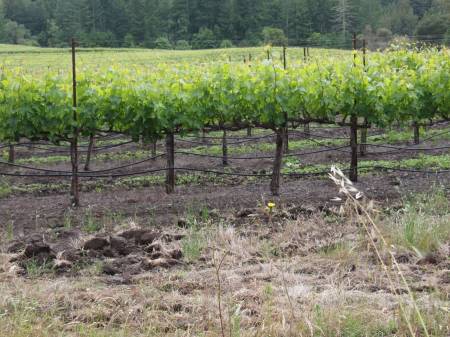 As you drive from Guerneville back to Santa Rosa, you'll catch more glimpses of the Russian River and pass fields of grapes and several wineries.
Charles M. Schulz Museum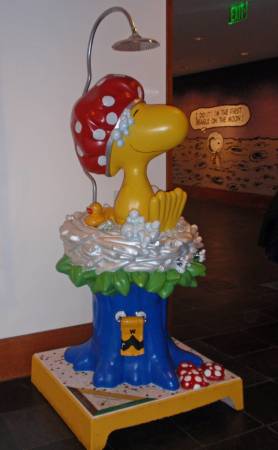 Finish off your drive with a visit to the
Charles M. Schulz Museum
back in Santa Rosa. You'll be greeted by whimsical Peanuts characters like Snoopy taking a shower. Inside you'll find original Peanuts cartoons and other Peanuts art. The museum illustrates and celebrates the life of Charles M. Schulz and his Peanuts characters. You'll walk away with a greater appreciation of cartoonists and their art and a chuckle at the end of your trip!
Historic Railroad Square
If you're hungry, the historic district of Santa Rosa -
Railroad Square
-offers many choices and a nice place to end your day. Located downtown around 4th and Wilson.