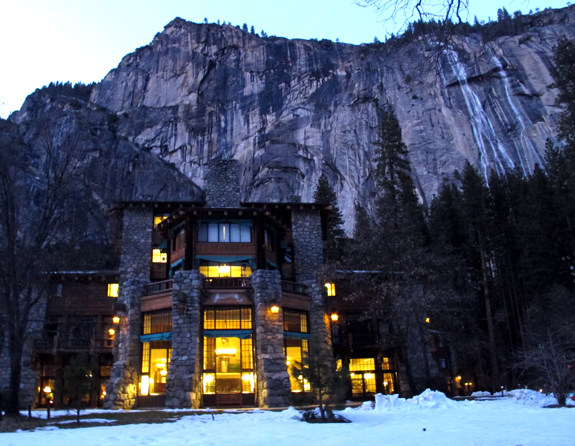 Photo by Mark Sedenquist
This hotel was built in 1927 and is one of the must-see places in Yosemite National Park. The hotel has two HUGE stone fireplaces and numerous places to sit and marvel at the blend of Art Deco, Native American and Middle Eastern design elements. The hotel was retrofitted for current fire and earthquake standards in 2011. There is an elegant dining room and a less expensive cafe for breakfast and lunch. The pool is open year round!

If you go:
It's a five star hotel located in one of the most beautiful locations on earth. Take time to walk in the meadow with views of Half Dome and Yosemite Falls. In the late afternoon, check out the piano performance in the cafe. There are 123 guestrooms and cottages.
Links:
One Ahwahnee Way
Yosemite National Park California 95389 USA
Phone Numbers:
Hotel Information
+1 (801) 559-5000
Toll Free Reservations
+1 (800) 678-8946