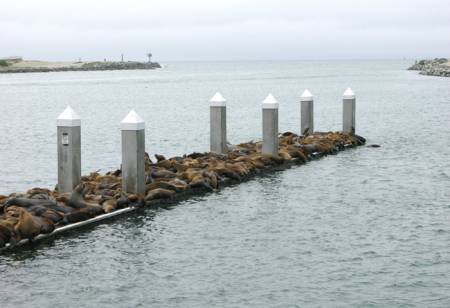 Photo by Mark Sedenquist
This dock was not built for Sea lions but it's worked out this way. Scores of these pinnipeds can be found just about any day sleeping and lounging about.

If you go:
The cove directly to the north and west of this location is one of the best places to find "otter rafts" in the country.
Links:
2498 Cabrillo Highway
Moss Landing, California 95039 USA