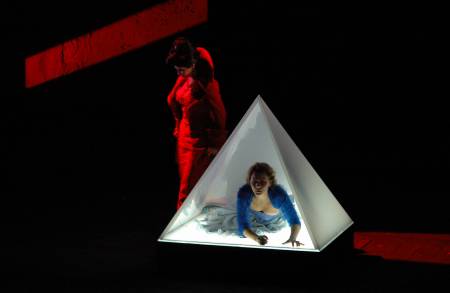 Photo by Angers/ Nantes Opera
The Spoleto Festival USA named after the city in Italy that hosts the acclaimed Festival of Two Worlds, was founded in 1977 by Italian-American composer Gian Carlo Menotti (best known for his Christmas opera 'Amahl and the Night Visitors'). It quickly blossomed into the foremost festival of its kind in North America. For more than two weeks every spring, it presents top-notch performances of theater, dance, and music (including opera and ballet) by troupes from all over the world. Past achievements have included the premieres of works by Tennessee Williams, Philip Glass, Arthur Miller and Alan Ginsburg, and early-career appearances by cellist Yo-Yo Ma, soprano Renee Fleming and pianist Emanuel Ax. So you never know when you're going to catch the next soon to be superstar appearing there. There are also art exhibits and lectures by prominent figures in the arts. Not all presentations take place in theaters. The festival is mounted in a variety of venues, ranging from major theaters in some of Charleston's classic old buildings to churches to outdoor locations, including the finale held at Middleton Place, the 300-year-old plantation a few miles outside town. With artistic idioms spanning classical, pop, jazz and avant garde, the Spoleto has something for virtually everyone. And the quaint city of Charleston is a colorful backdrop for it all.

If you go:
Be prepared for very hot or slightly cool weather. Hotel/ticket packages are available. Becoming a member (for making a donation) enables you to attend festival parties at which you can meet the artists.
Links:
14 George Street
Charleston, South Carolina 29401-1524 USA
Phone Numbers:
Information
+1 (843) 579-3100