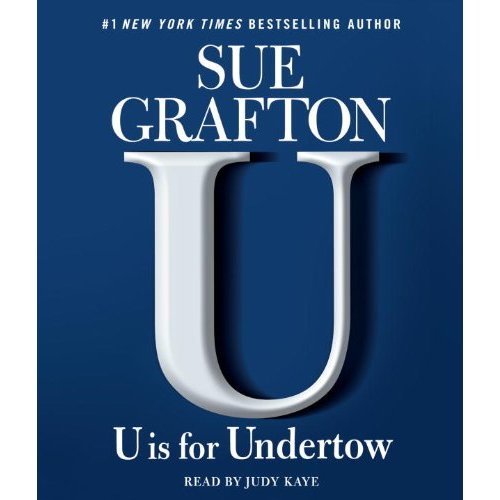 Michael Sutton's memories of the kidnapping of a four year old girl have been repressed for 20 years, but recent news accounts have triggered forgotten images, and he needs Kinsey Milhone's help to sort them out. He thinks he remembers witnessing the girl's murder when he was a child, and he wants to hire Kinsey to help him find the burial site. It is now 1988, and the fact that crime took place in the 60's does not make Kinsey's job easy, but there's something about the young man that convinces Kinsey to take the job. As she delves into Michael's past, she learns that he has a history of playing fast and loose with the truth. However, there are enough intriguing factual aspects to his story to keep her investigating his claims. Along the way she uncovers disturbing personal secrets, not only of the main players in the kidnapping drama, but in her own family tree.
Grafton's ability to craft suspense-filled mystery thrillers with captivating, memorable characters is evident in this outstanding audio book. Told from the points of view of several of the characters, conflicting and at times, seemingly unrelated stories blend together to produce a satisfying conclusion. Although the reader learns the 'who' of this 'who dunnit' early in the book, the 'why' becomes the burning question in this riveting mystery. Another fascinating element of this book is Grafton's choice of setting the action in two distinct past eras. Kinsey lives and operates in 1988, with all the constraints of pre-computer investigative techniques, while many of her witnesses recount life in 1967. Narrator Judy Kaye becomes Kinsey Milhone in this presentation, capturing her dry wit, her honesty, her cynicism and her integrity. Her portrayal of the other characters is very effective as well. She is able to achieve the proper degree of levity, uncertainty, and terror as the situations dictate.
This audio book is appealing on several levels. The plot is intricate with several surprising twists, and it involves a range of diverse, but credible characters. Because Kinsey is a private investigator in 1988, the electronic resources we take for granted today are not available to her, and we're reminded how different life was just a short time ago. Grafton includes information about Kinsey's family history that helps to explain her behavior, and listeners are given one more example of a dysfunctional family against which to measure their own. U is for Undertow is an excellent addition to the ABC murder series and is sure to please Grafton fans--new and old.
U is for Undertow by Sue Grafton
Read by Judy Kaye
Random House Audio, unabridged: 14 hours on 11 CDs