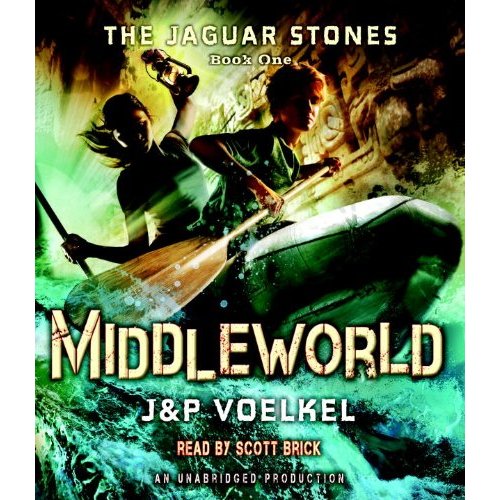 Life in Boston is predictable and dull for 14 year old Max Murphy-go to school, play video games, complain about his inaccessible archeologist parents, complain about the strange food his 'nanny', Zia, cooks for him. When his parents suddenly cancel his much-anticipated summer vacation trip to Italy because of their need to visit an important dig in Central America, he feels furious and abandoned. Within a short time, though, Zia tells him that his parents have sent for him and he finds himself enroute to a remote area in Central America, where his father's estranged brother lives as the owner of the ancestral banana plantation.
When Max arrives, he learns that his parents have disappeared and that Uncle Ted will be his host and guardian. Max overhears suspicious business negotiations that lead him to believe Uncle Ted guilty of trafficking in stolen artifacts. When one of the artifacts-a sacred jaguar stone-is stolen, Max chases the thieves through the jungle, hoping they'll lead him to his missing parents. Instead he finds himself in the middle of the continuation of a 13th Century Maya battle between the forces of good and evil. Hopelessly lost once he leaves the plantation, Max is rescued and befriended by Lola, a Maya orphan he calls Monkey Girl because of her ability to survive in the wild. Lola agrees to help him find his parents and takes him deep into the jungle to meet her guardian, the guide who last saw the archeologists. The journey is treacherous and filled with countless dangers, both natural and supernatural.
The authors of this sensational young adult novel have created a can't lose adventure series. This is the first in the trilogy, and while the book has a satisfying ending, readers are left with an overwhelming urge to plunge into the next installment of the saga. The book is packed with action that promises to engage even the most reluctant reader. Mayan gods and goddesses occupying the bodies of howler monkeys and a video game-playing teenager who adapts modern gaming strategies to combat ancient forces are just two facets of this book that make it so absorbing. As an audio book, though, perhaps its greatest strength is the virtuoso narration by Scott Brick. Brick adds the Indiana Jones factor to the story with his vocal interpretation. He alternately infuses the characters with cynicism, contrition, wonder, terror , bravado and courage. He could read a telephone directory and make it spellbinding, but fortunately in this case he has an electrifying story to tell.
In writing a book about archeologists studying Maya culture in the rainforest, the Voelkels have done a superb job of educating as well as entertaining. Interspersed with the ancient pyramids with secret passageways and centuries old curses are discussions of Mayan civilization, Spanish conquests, and the value of studying history in order to avoid the mistakes of the past. Although written for the young adult market this is a book that will appeal to readers of all ages. Highly recommended.
The Jaguar Stones, Book One: Middleworld
Read by Scott brick
Listening Library, unabridged: 11 hours on 9 CDs