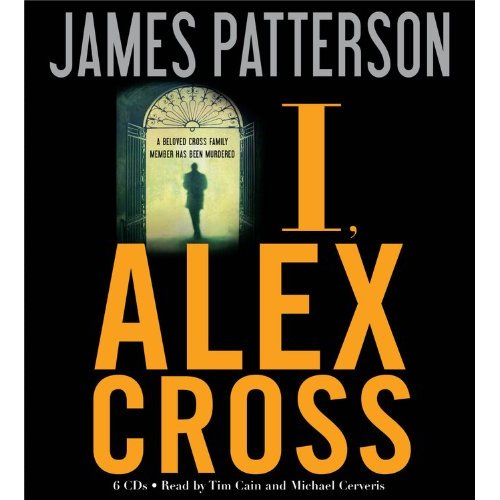 For Detective Alex Cross, any murder he's asked to investigate becomes personal as he tracks down the killer, but it's especially gut-wrenching when the victim turns out to be a relative. Alex's birthday party is interrupted by a call to investigate the death of his niece, Carolyn, and when he gets to the scene, he learns that her body has been fed into a wood chipper. Not only is her body in shreds, but so is her reputation. Alex is stunned to learn that this beautiful young girl has been working as a high price escort/call girl, servicing Washington, DC movers and shakers. As the investigation progresses, Alex learns that his niece worked at an elite sex club in suburban Virginia and that she is one of several murdered girls who have disappeared and have been disposed of via the wood chipper. Carolyn is not the only Cross that concerns Alex. though. Nana, the grandmother who raised him and who cares for his children, is fighting for her life after another heart attack, and at 90 years old, she may not be strong enough to survive this latest attack. Alex and his girlfriend, Detective Brianna Stone, track the killer or killers through the woods of Virginia, the streets of DC and the halls of the nation's most hallowed government buildings. Plot twists abound right up to the stunning revelation of the sinister villain's identity.
Patterson does not disappoint in this fast paced, well plotted political thriller. Sex, political corruption, and grisly murders are countered by the decency, love and caring seen in the Cross family dynamics. Alex has been devoted to Nana for decades, and although they frequently spar verbally, he is terrified that she will soon be gone from his life. As he sees her slip from him due to age and illness, he must also deal with losing a niece through crime and violence. Powerless to change the outcome for either, he can at least hunt his niece's killer down and stop him from destroying more lives. Using two readers to narrate is very effective, giving the book the appropriate pace and tension throughout and furthering the idea of similar, but contradictory issues.
Patterson offers the reader a full helping of suspense, terror, political intrigue, sensationalism and gore, but he also serves it with a side of compassion, tenderness, love and family loyalty. This audio book is engrossing and absorbing with its mystery, violence and suspense, but it is also thought-provoking with its study of characters, their motives and their effect on society as a whole and families in particular. Highly recommended.
I, Alex Cross by James Patterson
Read by Tim Cain and Michael Cerveris
Hachette Audio, unabridged: 7 hours on 6 CDs