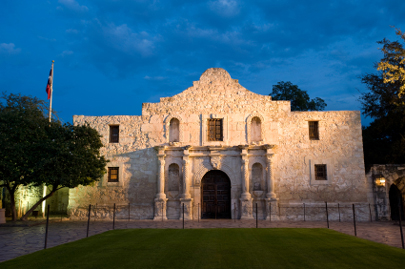 Photo by iStockPhoto.com (c) Natalia Bratslavsky
It's been a mission, a hospital, a marketplace, and a military installation. But The Alamo is best known as the site of a significant military battle in 1836, when a band of heroic Texans, including Davy Crockett and Jim Bowie, died in a futile attempt to defend the fortress from the Mexican army.

If you go:
No photography is allowed inside. Admission is free, but donations are encouraged. The Alamo is located in the heart of San Antonio, near many other tourist attractions. The Alamo is open year-round (except Christmas Eve and Christmas Day). To avoid the crowds it's better to go in late afternoon (it closes at 5:30 most days, and at 7:00 on summer weekends) or during non-summer seasons.
Links:
300 Alamo Plaza
San Antonio, Texas 78205 USA