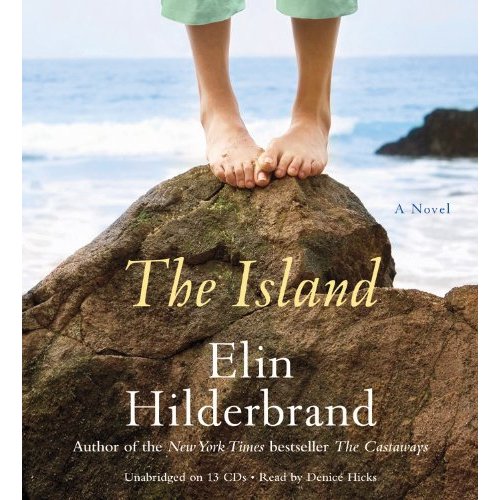 'Life is good' is the expected greeting exchanged by residents of Tuckernuck Island, an enclave of private homes without stores, electricity or cell phone service off Nantucket, but that sentiment is not especially true in the case of the Tate family. Birdie Tate Cousins and her sister India have vacationed in the rustic beach house their parents built since they were children. In time, husbands and children became part of the two-week Tuckernuck adventure, but Birdie and India are now single and planning a return to Tuckernuck for a chance to rest and reflect on their current situations.
Before the Tuckernuck trip, Birdie had been consumed with her daughter Chess' wedding plans, but when Chess canceled the wedding at the last minute and became despondent, Birdie urged her to come to Tuckernuck, also. Hoping to cheer Chess and give her a sister in whom to confide, Birdie invites her other daughter, Tate, to join them. The four women arrive on Tuckernuck Island via caretaker Barrett Lee's boat and prepare to spend a month helping each other heal. Barrett Lee brings their groceries daily and ferries their laundry and trash to the mainland when needed, so their contact with the outside world is limited. However, each of them has brought enough emotional baggage to the island that they are never far from the lives and loves they left behind.
Elin Hilderbrand is the queen of satisfying, seashore-based, insightful literature. Told from the points of view of each of the four women, the reader is privy to information that explains not only each character's dilemma, but also clarifies the family dynamics. Romance, both hopeful and disappointing, figures prominently in each of the women's histories and although they keep hearing 'Life is good,' it's a conclusion that each must come to in her own way.
Denice Hick's narration effectively communicates the wide range of emotions the characters exhibit. From the soothing cadence of the sea's ebb and flow to the strident staccato of angry exchanges, she makes the listener a temporary observer on the island.
Although the main characters in The Island are women and most of the conflicts involve their actions and emotions, there are enough references to the concerns of the men in their lives that this shouldn't be considered chick-lit. This entertaining and thoughtful book explores the diversity of life in New England--for the wealthy and the working class, for the summer and permanent resident, for the artistic and the practical, and it concludes that, 'Life is good.'
The Island
The Island by Elin Hilderbrand
Read by Denice Hicks
Hachette Audio, unabridged: 15 hours on 13 CDs