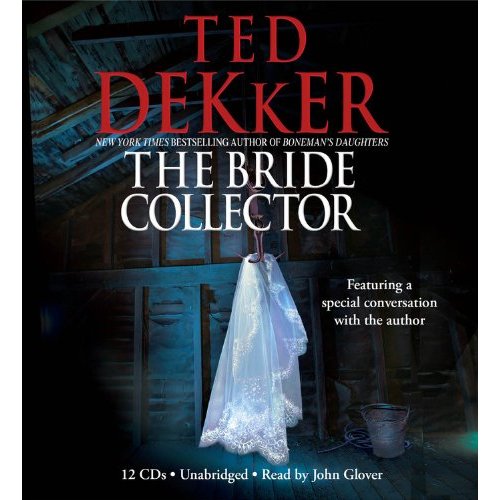 Like most local police departments, Denver detectives are not happy when the F.B.I. steps in and takes over their investigation, but bizarre circumstances warrant special attention. FBI Special Agent Brad Raines and his partner Nicki Holman are following up on the fourth murder in what appears to be the work of a serial killer. Like the previous three, this victim is a very beautiful woman who was found in an abandoned shack. All died in a similar manner. They were glued, yes, glued, to the wall, with arms outstretched and wooden dowels anchored to the wall under their arms to secure their body weight while the glue dried. All were naked except for their panties and a bridal veil on their heads. Holes in the undersides of their feet allowed all of their blood to drain out as they hung on the walls. A note left by the killer indicates that each of the women was a bride of the Lord. It also says that there will be seven brides for the Lord.
So baffled are the F.B.I. agents that they finally contact a group of mentally ill patients for help. These highly intelligent patients have exhibited various forms of psychic awareness, and Nicki feels that the group can better understand the mindset of the killer. After the fifth woman is found, a note to Brad indicates bride number six will be someone close to him. Since Nicki is very beautiful, it appears that she is destined to be the next bride of the Lord.
The killer in this intense psychological thriller is so scary and Ted Dekker's portrayal of him is so convincing that listeners will be checking doors and windows before going to bed. We may learn early on who the killer is, but the story captures the imagination and maintains a high level of suspense right through to the conclusion. It is fascinating to see how the killer can outwit the F.B.I. and others who are trying to stop him. John Glover does an excellent job of maintaining appropriate levels of tension and relief as the investigation unfolds.
This is more than just a great story packed with chilling scenes and intriguing characters. It is a commentary on sanity and insanity, how we define it and where we stand in the world of reality. This is an extremely entertaining book and is highly recommended.
The Bride Collector
The Bride Collector by Ted Dekker
Read by John Glover
Hachette Audio, unabridged: 14 hours on 12 CDs