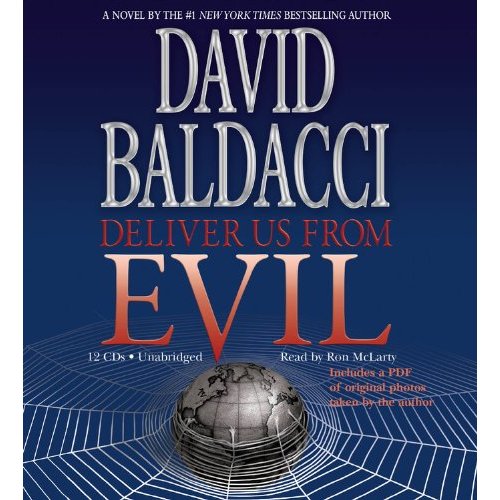 Evan Waller is regarded as a very successful Canadian businessman. However, there are two secret agencies that know that his money comes from illegal nuclear weapons trade and human sex trafficking and both have sent their top agents to stop him. This exciting and fast moving story has the two undercover operatives, unbeknownst to each other, pursuing the same man. The two groups know he is involved in taking young girls from Asian towns and African villages and then selling them into bondage and prostitution.
One of the groups knows much more about Waller, though. His true identity is Fedir Kuchin, a former KGB officer close to Stalin and responsible for the deaths of thousands of Ukrainian men, women and children. He also was known to enjoy personally committing atrocities. This group is led by a woman, Reggie Campion, who is well trained in the field and has no compunction to kill. The agent from the second group is called Shaw--no first name.
Fedir Kuchin has rented a villa in Southern France and if is heavily guarded. An American woman, Jane Collins rents the adjoining villa which leads to Shaw and Kuchin both dating her...Shaw hoping to get close to Kuchin without suspicion. Kuchin is attracted to the young American and the cat and mouse play leads to Shaw becoming worried about Jane Collin's well-being since she is not aware of who Kuchin is. When Shaw tells her who her neighbor is as well as his own intentions to capture the man, Jane reveals her identity to him. She is Reggie Campion and her intention is to kill Kuchin. They decide to work together and plan to ambush Kuchin in the catacombs beneath a nearby church. The story of the ambush and the following circumstances will keep you riveted to your seat until the final page of this engrossing audio book is read.
Baldacci fans will remember Shaw from
The Whole Truth
where his lover was killed as a result of his professional activities and where he met investigative reporter, Katie James. Katie James reappears in
Deliver Us From Evil,
and Anna's death continues to haunt Shaw, affecting his actions and emotions. Baldacci's introduction of a new heroine, Reggie Campion, who is the female counterpart to Shaw and whose clandestine activities parallel his, makes for double the excitement and suspense. A frequent narrator of Baldacci books, Ron McLarty continues to add believability to each of the characters, creating an audio book experience that is entertaining and absorbing.
Deliver Us From Evil
is a worthy addition to Baldacci's library of suspense thrillers. Set primarily in Europe, but with characters whose movements take them back and forth between continents, it reminds readers that we are increasingly part of a global, not national, community. Just as Shaw survived his ordeals in
The Whole Truth
and emerged to 'fight another day' in this book, it is hoped that he and Reggie Campion will continue as conspirators and/or rival agents in many succeeding Baldacci novels.
Split Image
by David Baldacci
Read by Ron McLarty
Hachette Audio, unabridged: 14.5 hours on 12 CDs