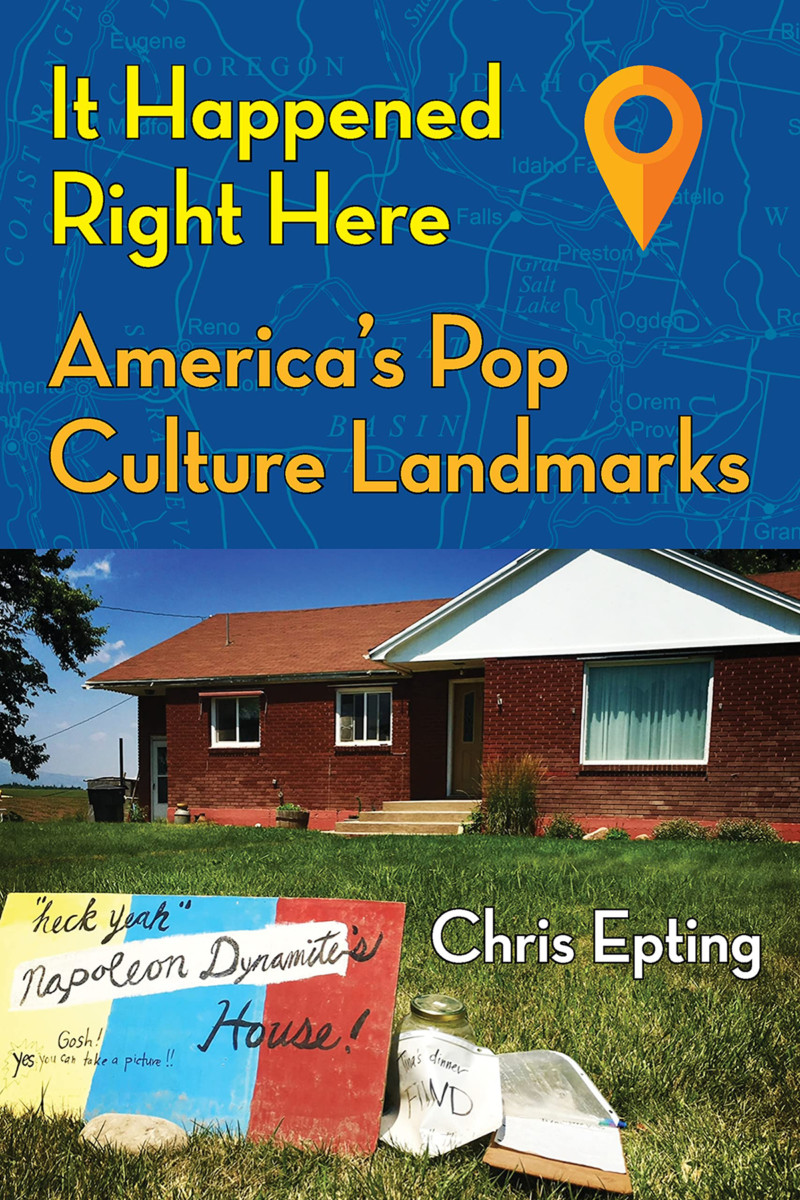 In a world increasingly inundated with information, Chris Epting stands out as a masterful curator of American pop culture. His new book,
It Happened Right Here: America's Pop Culture Landmarks
is a testament to Epting's brilliance, blending impeccable research with a passion for identifying and documenting remarkable moments that have shaped the American ethos.
This is no ordinary travel guide. Whether you're a pop culture aficionado or a curious traveler seeking offbeat adventures, this book invites you to embark on a riveting pilgrimage—whether by armchair or motor vehicle—to the iconic and hidden landmarks that have been immortalized by noteworthy events.
The book reflects two decades of Epting's dedication, encapsulating the essence of his earlier works, while expanding into the new age of the 21st century. The meticulous detail with which he presents newer landmarks—from locations of popular shows like "Stranger Things" and "Breaking Bad" to the dorm room where Facebook was born—is truly commendable.
And it's not all words! Epting interweaves his vivid narratives with hundreds of photographs. The book is like a pop culture Smithsonian that you can stuff into your glove compartment, and it's equally at home on a coffee table.
Whether you plan to explore the sites Epting has profiled in person or simply enjoy them vicariously,
It Happened Right Here
is a wonderful guide with surprises and delights on every page. It's a celebration, a revelation, and most importantly, lasting recognition of the moments and places that have shaped and continue to define American popular culture.