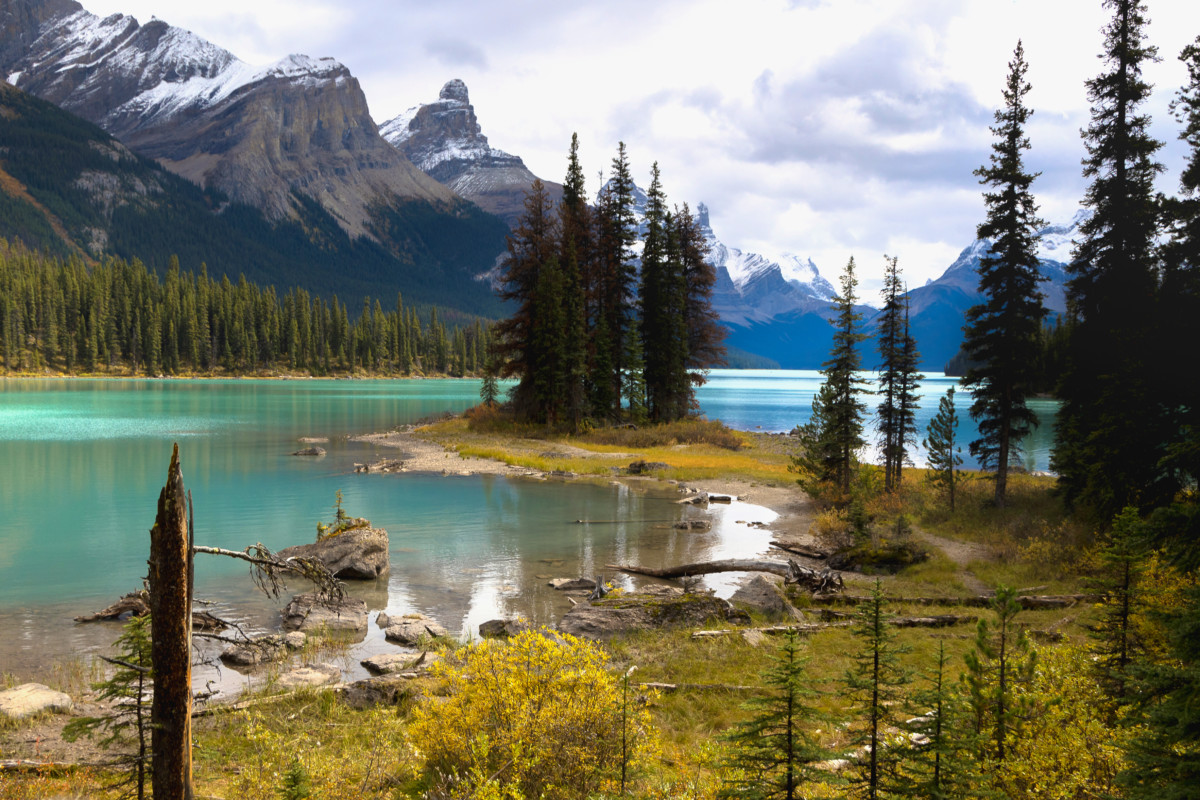 Photo by Peter Thody
If there's one thing Canada's not short of it's lakes (there are nearly 32,000 greater than 1 square mile) but it's hard to imagine any more beautiful than Maligne Lake, situated about 27 miles SE of Jasper, AB. Various hikes offer great views but the most popular way to enjoy the lake is on a boat tour. Guides point out places of interest (and, if you're lucky, wildlife) and the boat stops at one of Canada's most photographed landmarks, Spirit Island, where you can disembark for a quick stroll.

If you go:
Tours run Spring to Autumn. They often sell out so book ahead online. If you're driving from Jasper, allow 1-1.5 hours to allow for wildlife sightings along the way. And even if the bears or moose don't make an appearance, you'll still want to stop along the way for the views.
Links:
Maligne Lake Rd
Jasper National Park Alberta T0E 1E Canada
Phone Numbers:
+1 (866) 606-6700