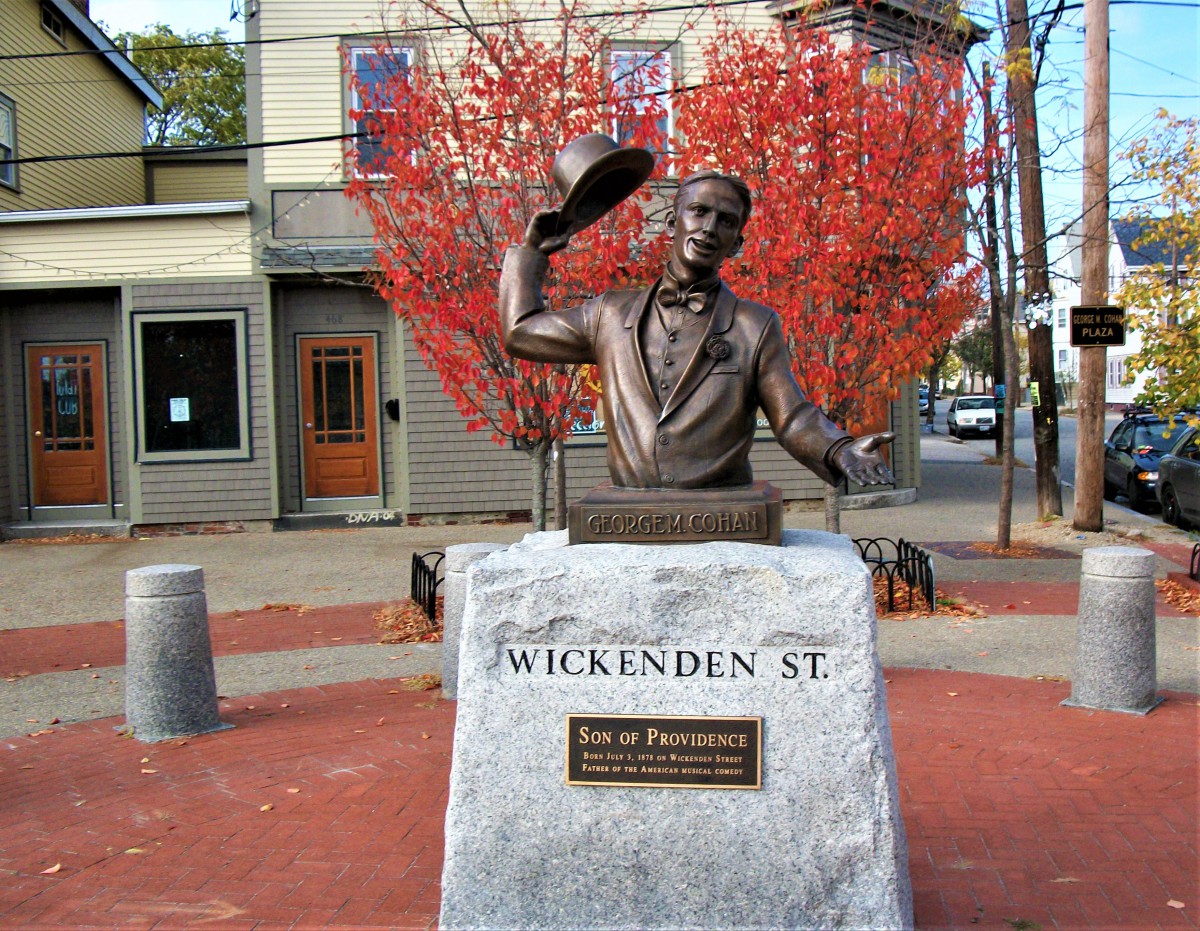 While visitors to Brown University may be more inclined to frequent Thayer Street, students and professors are also well aware of the charms of the quieter, but equally enticing Wickenden Street, in the city's Fox Point neighborhood. Originally a Portuguese district, many houses still retain the traditional pastel colors, but the street now shows mixed cultural influences, with its unique shops, restaurants, and pubs. Highlights include Adler's Hardware, a century-old emporium of many things both useful and curious, the near-legendary Fellini's Pizzeria, the Wickenden Pub, and the Duck and Bunny, an outstanding crepe shop that bills itself as a 'snuggery'. Nearby India Point Park is worth a visit, and there's a neighborhood farmers' market on certain days.

If you go:
Address given is for George M. Cohan Plaza, honoring the songwriter who is considered the Father Of The American Musical. He was born on Wickenden Street in 1878.
Links:
Wickenden and Governor Streets,
Providence, Rhode Island 02903 USA
chamber@provchamber.com
Mailing address:
Providence Chamber Of Commerce
30 Exchange St.
Providence, RI 02903 USA
Phone Numbers:
Providence Chamber Of Commerce
+1 (401) 521-5000