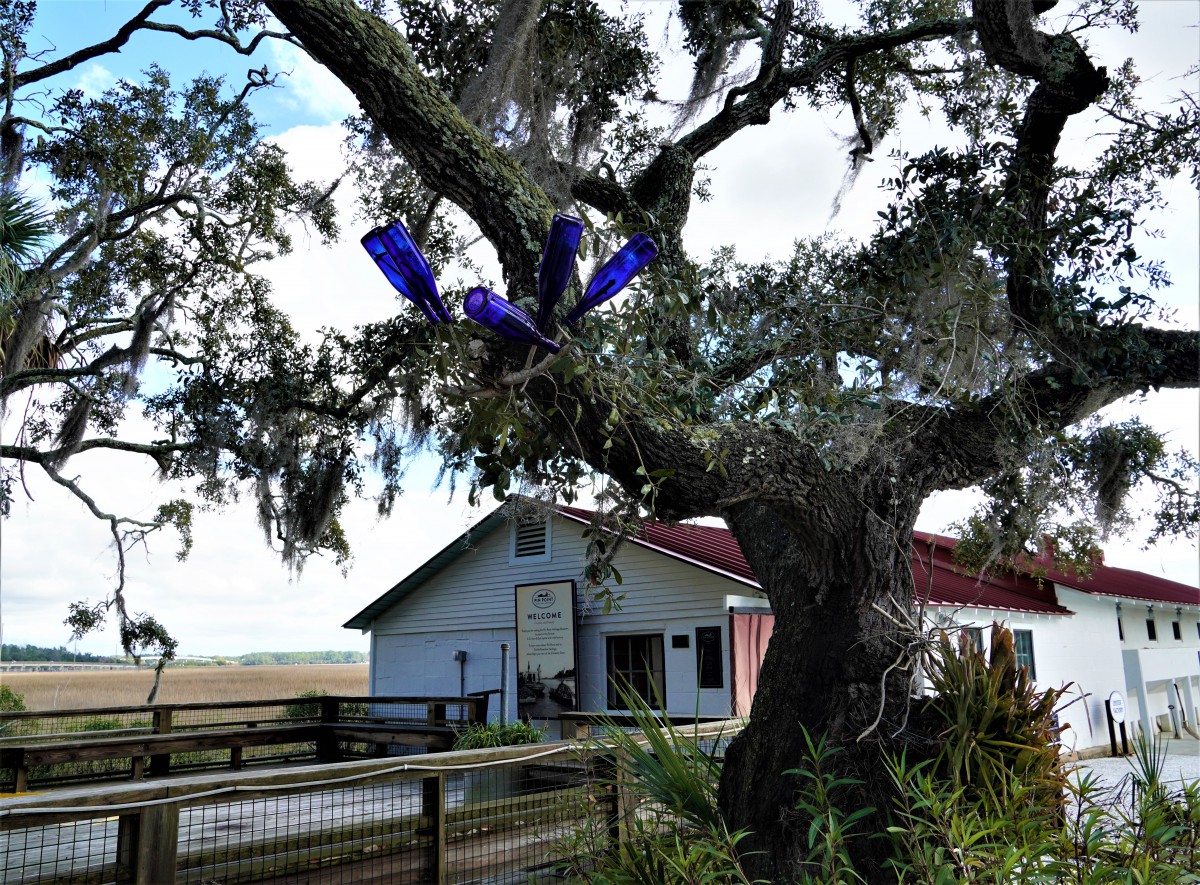 The community of Pin Point was settled and is still occupied by the Gullah/Geechee people, descendants of slaves who worked on isolated plantations on the Atlantic coast. For generations, the people here made their living at an oyster and crab factory. That facility has now been converted into a museum depicting their history and way of life. You will be taken on a tour by an informative guide who will explain how the factory operated and tell you about the community's culture. You'll learn about both the hard work and the sense of play and fellowship, and the role of religion in their lifestyle. You may even pick up a little of the unique Gullah/Geechee language. On exhibit are photographs, tools and equipment and other artifacts of the oyster and crab trade here, and the people who depended on it. And you may see the blue bottle tree, a variation of the traditional practice of using blue to ward off bad spirits. The site is located on what is now called Moon River, renamed after local native Johnny Mercer, who wrote the lyrics to that song and may have had this river in mind.

If you go:
Open Thursday through Saturday, 9 to 5. Closed Thanksgiving, Christmas, and New Year's Day. Parking is limited, and the entrance road rather narrow, so it may not be suitable for RVs. When you arrive, you will be shown a fascinating introductory film that interviews several current and former residents of the community. Among them, you may spot Supreme Court Justice Clarence Thomas, who was born and raised here, and whose parents worked at the factory.
Links:
9924 Pin Point Avenue
Savannah, Georgia 31406 USA
jkeating@chsgeorgia.org
Mailing address:
Coastal Heritage Society
303 Martin Luther King, Jr. Blvd.
Savannah, GA 31401 USA
Phone Numbers:
Pin Point Heritage Museum
+1 (912) 355-0064
Coastal Heritage Society
+1 (912) 651-6840