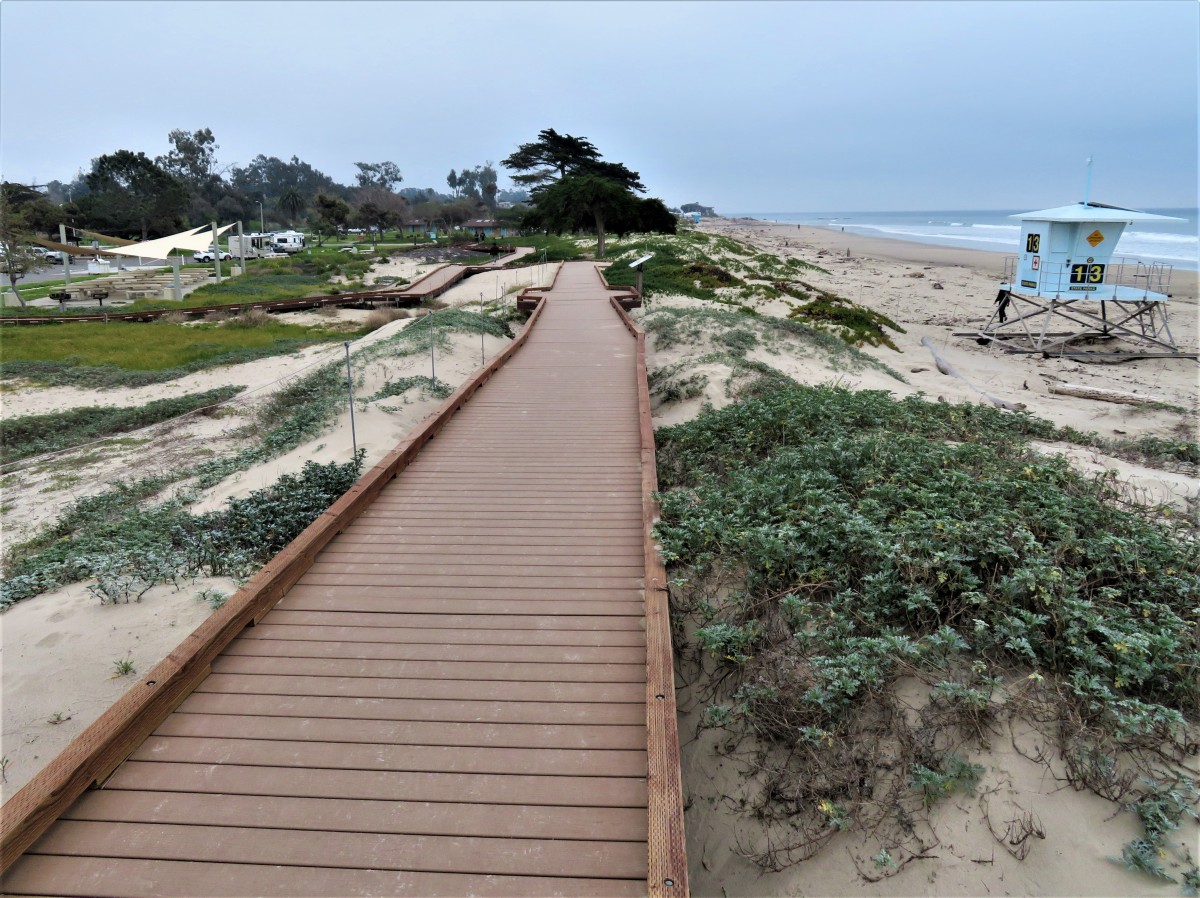 Carpinteria State Beach is a mile of scenic oceanfront with a boardwalk. It's an excellent place for strolling, swimming, surfing, picnicking, camping and exploring nature. Perhaps you will even spot a seal, sea lion or whale. And the park is only a short walk from the quaint downtown area of Carpinteria.

If you go:
Be aware that the campground, the parking lots and the beach itself can get very crowded during peak times. Day use for the park is 7:00 a.m. to sunset daily. And that the beach is the source of a natural oil seep. It is possible to get asphalt-like oil on your feet.
Links:
5361 6th Street
Carpinteria, California 93013 USA
info@parks.ca.gov
Mailing address:
California Dept. Of Parks and Rec.
P.O. Box 942896
Sacramento, CA 94296 USA
Phone Numbers:
Carpinteria State Beach
+1 (805) 684-2811
CA Dept. Of Parks and Rec.
+1 (916) 653-6995