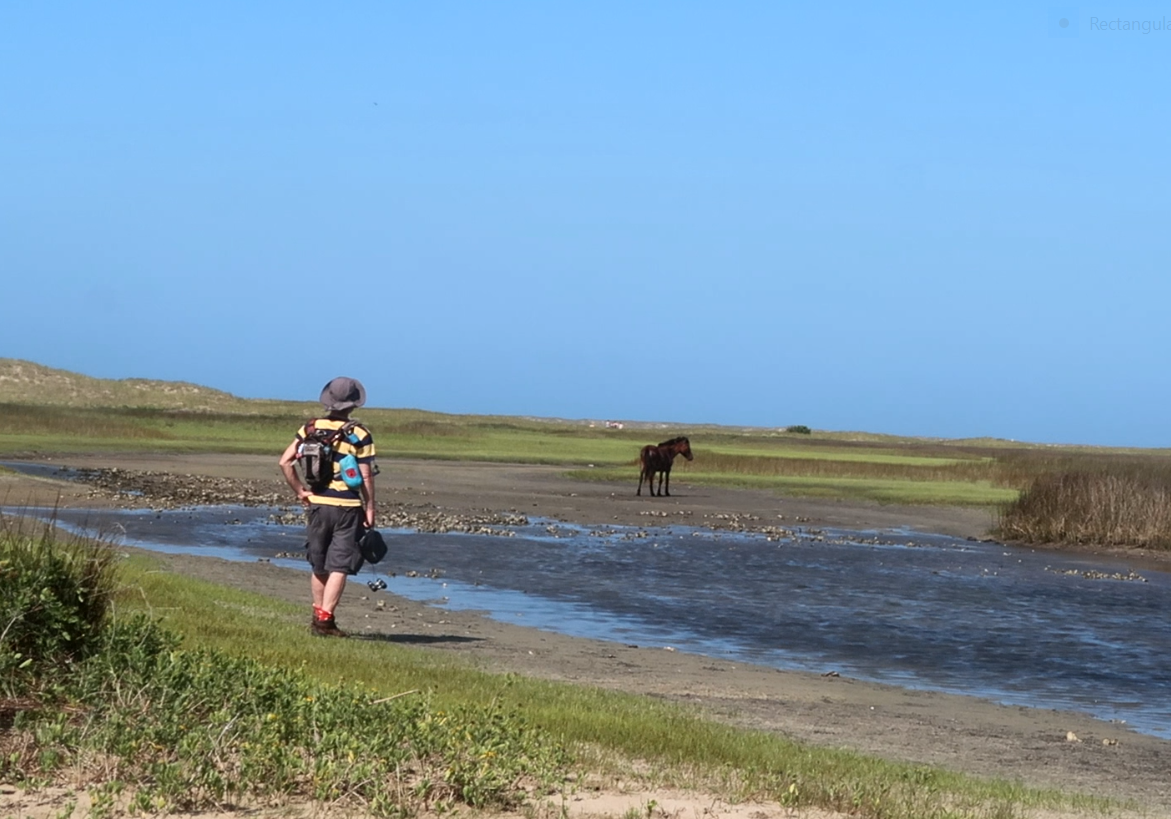 Take a ferry to the little island of Shackleford Banks, and you can swim, snorkel, and view wildlife. The most interesting among the latter are the wild horses, about 100 of them, who according to legend are descended from horses surviving a Spanish shipwreck centuries ago. The ferry from Harkers Island leaves and returns every half hour during the daytime, so you can stay as long as you like. You can even bring along a tent and stay overnight.

If you go:
Bring waterproof sunscreen, insect repellent, water and whatever food you need. There are no services, not even toilet facilities, on the island or the ferry. And be advised that you will probably need to wade in water, possibly even to get off the ferry. Sandals or water shoes are ideal. Address given is for the Cape Lookout Visitor Center, where you catch the ferry. It's open daily 9 to 5 April through October, and closed Sundays during the rest of the year. Ferry service is also available from Beaufort, but parking is more difficult.
Links:
1800 Island Road
Harkers Island, North Carolina 28531 USA
Mailing address:
131 Charles St.
Harkers Island, NC 28531 USA
Phone Numbers:
Cape Lookout Visitor Center
+1 (252) 728-2250