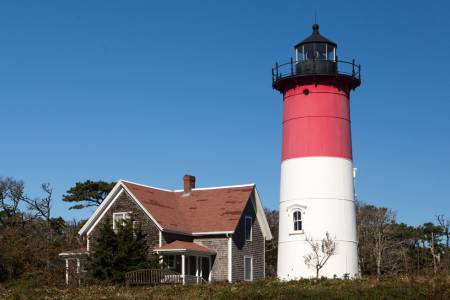 Situated within the Cape Cod National Seashore, Nauset Light looks exactly how you want a lighthouse to look: a red and white cast iron tower topped off with neat lantern room. Indeed, so perfect is this, the most photographed of the peninsula's 14 light houses, that it features on every bag of Cape Cod Potato Chips. Built in 1877, it owes its continuing existence to the Nauset Light Preservation Society who, in the 1990s, raised $330,000 to cover the cost of its relocation 360 feet inland from a slowly eroding cliff edge.

If you go:
The preservation society offers public tours on Sundays from 4:30 until 7:30 p.m., May through October. Tours are also available on Tuesdays and Wednesday in July and August.
Links:
120 Nauset Light Beach Rd.
Eastham, Massachussets 02642 USA