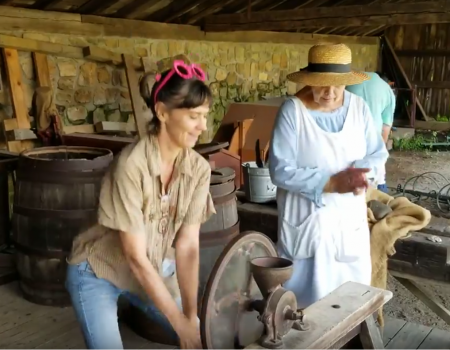 A rather unusual county park, Fosterfields is both a 213 acre working farm and a living history center. You not only can witness farming techniques from a century ago, but even participate in them -- help churn butter, hand crank an old corn shelling machine, then feed the corn to the chickens. Costumed docents will explain all the operations and answer your questions. You can also see a collection of luxury automobiles owned by the farm's former owners, the wealthy Foster family, and at selected times take a guided tour of their mansion, The Willows (built by a grandson of Paul Revere) and for contrast you can drop into the more humble home where the hired help lived. Both are painstakingly restored with authentic period furnishings. You can even top off your tour of The Willows by sampling period cuisine prepared by a cook in the mansion's kitchen.

If you go:
From April through June open Tuesday through Saturday 10 a.m. to 5 p.m. From July through October, open Wednesday through Saturday 10 a.m. to 5 p.m. and Sunday noon to 5 p.m. Closed July 4. Last admission at 4:00 p.m. Be advised that The Willows, which is well worth touring, has no air conditioning and can get quite warm during the summer.
Links:
73 Kahdena Road
Morris Township, New Jersey 07960
Mailing address:
Morris County Park Commission
300 Mendham Rd.
Morris Township, NJ 07960 USA
Phone Numbers:
Fosterfield
+1 (973) 326-7645
Morris Co. Park Commission
+1 (973) 326-7600