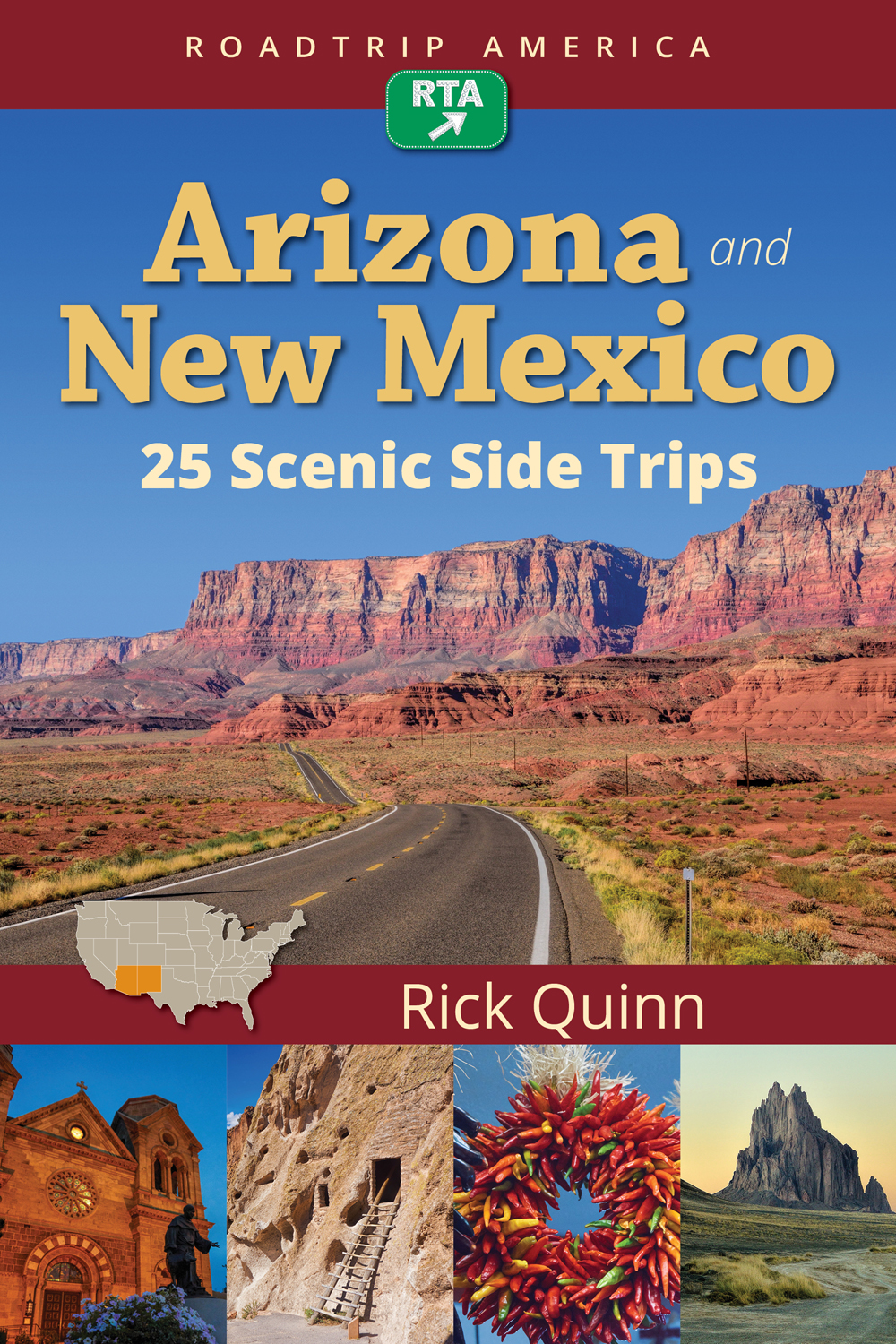 Road trips are all about getting there and "being" there. Each Scenic Side Trip in this exceptional book starts and ends at an Interstate highway exit – an easy jump-off for an unusual and enjoyable excursion. If you have more time, you can string together several side trips to create a full-blown vacation. This very readable, exhaustively researched and visually exciting book will confidently guide your explorations.
The author writes as if he is your best friend who can't wait to tell you all about the many things you can see and do in this unique region of America. The sidebars provide valuable information or tell stories that make you want to learn more. He tells you about being safe in an unfamiliar environment where you'll encounter unique desert plants and animals, unpredictable weather, and sometimes-challenging driving conditions. His photographs draw you in, capturing the color and flavor of the American Southwest. And you'll appreciate the detail and accuracy of the maps as you discover what is around the next bend in the road.
Whether you take these 25 Scenic Side Trips for the dramatic scenery, varied wildlife, fascinating history, deep cultures or inherent quirkiness of Arizona and New Mexico, you'll find all you need to satisfy your desire to "be there." And you'll find more than enough to bring you back again and again.
RoadTrip America's Arizona and New Mexico: 25 Scenic Side Trips by Rick Quinn
There is also an
e-book of this title.
--Craig and Suzanne Sheumaker, authors of
"America's Living History – The Early Years."