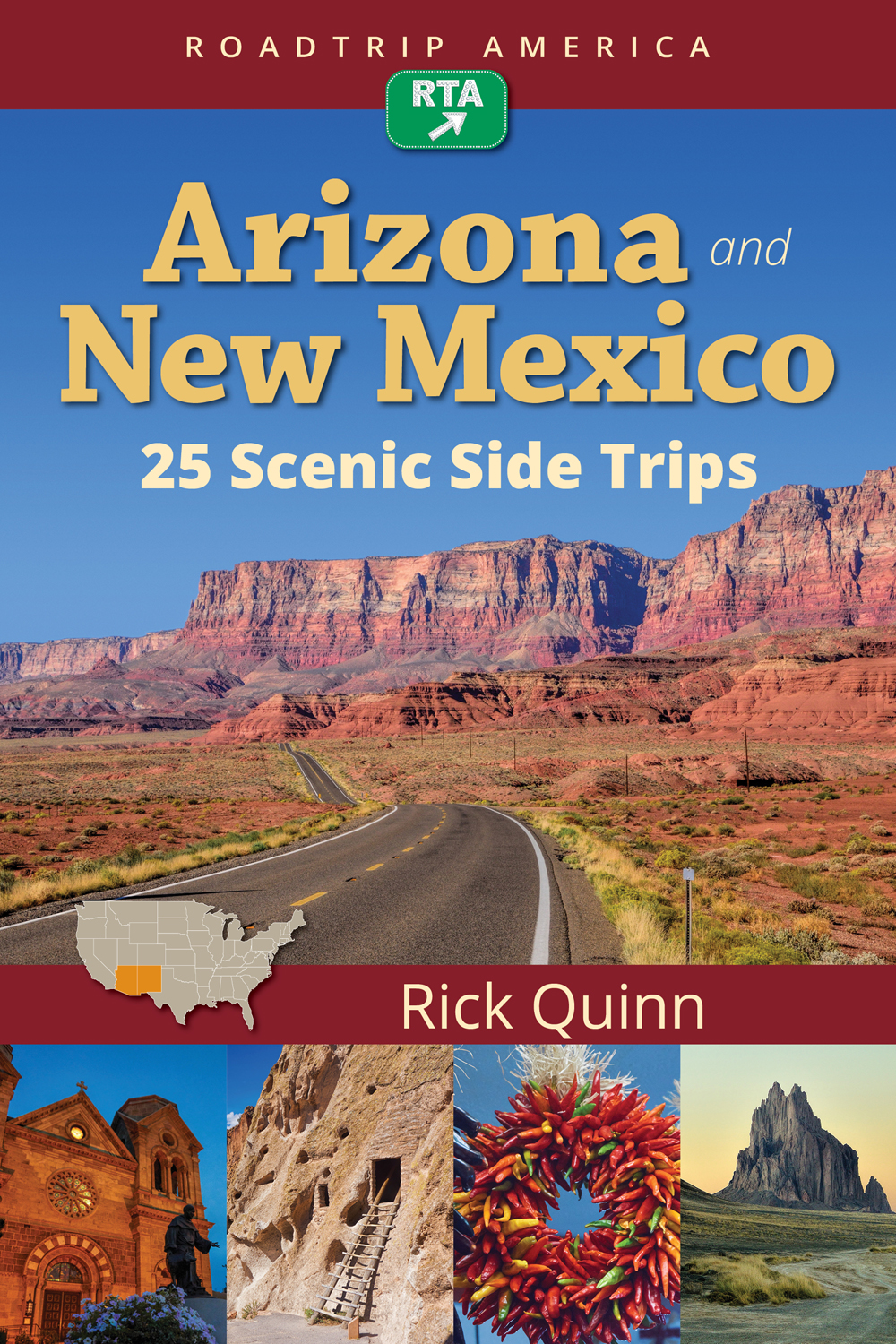 The Desert Southwest states of Arizona and New Mexico are home to some of the most immediately recognisable sights in North America. From the vistas of the Grand Canyon and the sandstone buttes of Monument Valley, to the roadside attractions of Route 66, and Instagram-friendly #southwest #iconic images of chili/chile (it depends on which state you're from) peppers drying in the sun, it's a place that's different from just about anywhere else and at the same time extraordinarily familiar.
And the big-ticket attractions are just the tip of the iceberg. For every National Park, Navajo landscape or world-class museum, there are a dozen more scenic byways, ancient ruins, National Monuments, State Parks, and other sites dotted across this geologically spectacular, historically fascinating, and eminently driveable part of the USA.
Indeed, so rich are these states in terms of their landscapes, flora, culture and history that even a Southwest native with a lifetime's experience of road tripping will find something new on every journey. And it was this sense of never-ending discovery that clearly made researching and writing Arizona and New Mexico: 25 Scenic Side Trips a labour of love for Arizona-based travel writer and photographer Rick Quinn.
Over the course of the second half of 2016, he set out to explore all the places he loved and a whole lot of places in between, covering 11,000 miles and taking more than 7,000 photographs. The result is an insider's guide to the Desert Southwest, packed with tips, maps, history, directions, contact details and more than 300 stunning full-color photos.
What makes this wonderfully accessible book invaluable to the time-pressed driver is that the author has broken things down into bite-sized detours from the region's four Interstate Highways. Each of the 25 'scenic side trips' begins and ends on an Interstate, making it easy for destination-focused travelers to make a quick escape and experience the landscape beyond.
For instance, anyone driving between Albuquerque and Santa Fe on Interstate 25 could instead be stopping off at a supervolcano, an ancient city carved in stone, and the birthplace of the bomb. And while the section of Interstate 17 between Phoenix and Flagstaff may be a beautiful drive in its own right, how about a half day detour that passes by a gold mine, a ghost town, a heritage railroad, and an "energy vortex" amidst the red rocks of Sedona?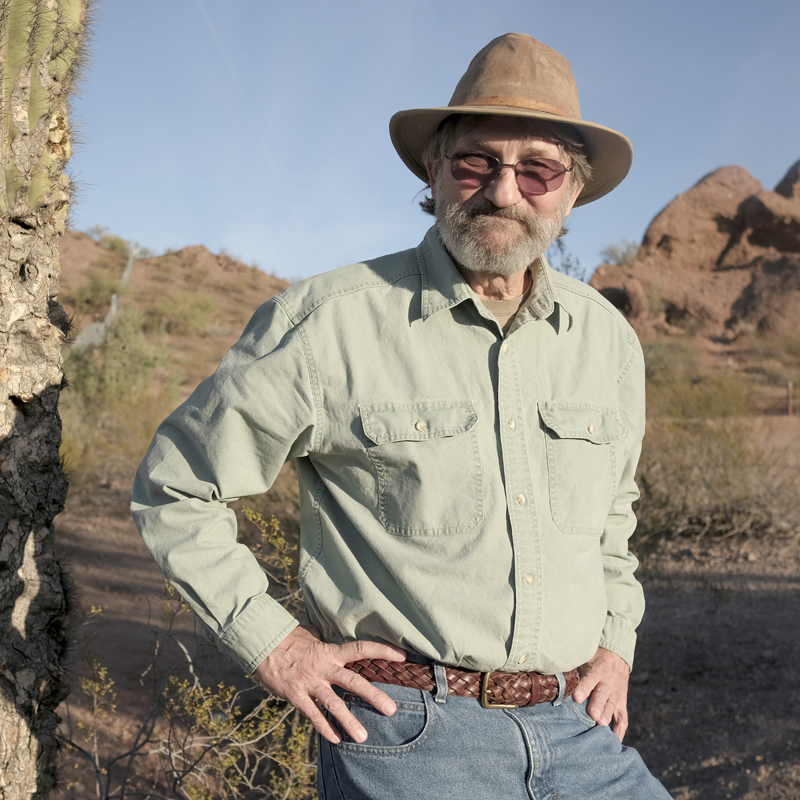 As someone who has driven a good number of the routes covered here, I can vouch for the thoroughness of Quinn's research, especially the many cool lodging suggestions. The likes of Bear Creek Cabins in Pinos Altos, NM and Hannagan Meadow Lodge, 20 miles south of Alpine, AZ are wonderful places to slow down and chill.
He's also a dab hand at suggesting the routes that reflect the real character of the land. This is a place of 40 ft. saguaro cactus plants, surely THE iconic symbol of the Southwest; of drives through dusty red rock country and over high alpine meadows; of thousand year-old petroglyphs as clear as the day they were carved; and of Spanish missions, Pueblo cliff dwellings and ghost towns.
While the book's primary objective is to suggest the routes that will tempt travelers off the Interstate, it's far from being a beginner's guide. Despite having driven the Kingman-to-Seligman section of Route 66 on a number of occasions, I had no idea of the existence of Diamond Creek Road, a primitive track that takes you all the way down to the Colorado River at the bottom of the Grand Canyon where, Quinn warns, "it gets a bit splashy".
Nor was I aware of the existence of "sky islands", the mountain peaks that rise to heights of 8,000, 9,000 or even 10,000 feet, and are home to species of flora and fauna that exist nowhere else on the planet. And Quinn's description of the Rio Grande gorge as seen from the Wild Rivers Backcountry Byway just north of Taos, "arguably the most spectacular view in New Mexico", places this particular drive firmly on the must see list.
To those of us for whom Interstates are a necessary evil to be endured only when a lack of a viable alternative – or the imminent departure of a flight home – dictates taking the direct route, Arizona and New Mexico: 25 Scenic Side Trips will serve as the primary route map to the region.
For those who may be passing through Arizona or New Mexico on the way someplace else, it's an inspirational guide to transforming what would otherwise be a simple A-to-B journey into something special – a road trip that takes you into the heart of the Desert Southwest.
______________________________________
RoadTrip America's Arizona and New Mexico: 25 Scenic Side Trips by Rick Quinn
There is also an
e-book of this title.
Will be in available online and in book stores on April 1, 2018.
All of the routes described in Rick Quinn's book are now available as
RTA Library Maps for downloading.
Rick Quinn, a RTA Contributing Writer will be on a 10-city book tour starting in April. We'd really appreciate your support if you find that he will be speaking in a city near you. Plus, Rick is very entertaining!
Click here for the schedule of his events.
Rick also publishes a monthly article about his travels in North America on the 15th of each month.
Click here to read his most recent blog post.
Additional information about this book, Rick's bio and an area map showing all 25 of the Scenic Side Trip routes
can be found here.
__________________________________________________ _____
Other book reviews from road tripper professionals:
Jaimie Bruzenak,
"Let's Take a roadtrip! Arizona and New Mexico Guidebook"
(RetireToaRV.com, 02-23-18)
Carol White
,
"Time Challenges? This is the Guide for You"
(Living-Las-Vegas.com, 03-15-18)
More endorsements from
knowledgeable road trippers and celebrities can be found here.
Buy
Arizona and New Mexico: 25 Scenic Side Trips
from these fine retailers!
Amazon.com
Barnes & Noble
Books A Million
Indie Bound
Apple Books
(e-book)