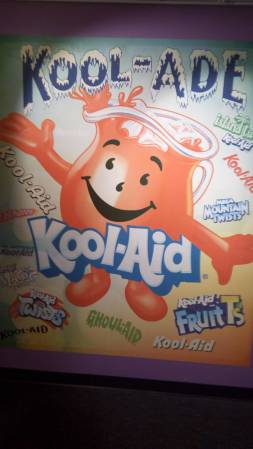 Hastings, Nebraska is the birthplace of Kool Aid, and the city's museum has a special exhibit detailing how the sweet drink went from the the idea of a Nebraska inventor into an iconic PRBREAK][/PRBREAK] international brand. The museum and city also celebrate the drink with the annual Kool Aid Days every August. [

If you go:
Kool Aid: Discover the Dream is just one exhibit within the Hastings Museum, a museum which calls itself the largest municipal museum between Chicago and Denver.
Links:
1330 N Burlington Ave.
Hastings, Nebraska 68901
museum@hastingsmuseum.org
Mailing address:
P.O. Box 1286
Hastings, NE 68902 USA
Phone Numbers:
Hastings Museum
+1 (402) 461-4629